Tag Archives: Muammar Gaddafi
Libya and the Western Empire of War Democracy…
Libya has been split and the West is acting dumbfounded as to why they failed. The Western press has been silent about what is happening in Libya, in fact they are literally ignoring what is happening. As we in the West think: Surly all Libyans were unhappy with Gaddafi and they would all hug each […]
Much More…
Unbelievably Wonderful: Gaddafi E-mails to Windows to Russia…
Last night I received a slew of comments on the e-mail system. I expected to be slandered all over the place as I usually am. I had in mind just to delete them all and say Oops… I was wrong and totally amazed at the compassion and sadness at the way Gaddafi was treated in […]
Much More…
Muammar Gaddafi's son free, rebel Intel wrong…
The appearance on camera early on Tuesday of Seif al-Islam, son and one time heir-apparent of Libyan leader Muammar Gaddafi, appears to defy earlier claims made by the International Criminal Court and leaders of Libya's National Transitional Council that he had been detained by rebel forces. Rebel leader Mustafa Abdel-Jalil had said on Monday that […]
Much More…
France Ready to Conceed in its Quest to Destroy Libya?
Paris is carrying out talks with Muammar Gaddafi. The son of the Libyan leader Saif al-Islam said in his interview for the Algerian newspaper El Khabar that the authorities of his country are negotiating with the French government and not with the regime's opponents. Paris indirectly confirms its contacts with Gaddafi. The French Defence Minister […]
Much More…
Coffee and the View Point of Libya From Russia…
The Russian press has lots of news about Libya. 90% of it is contradictory to the main Western news. The Eastern news from China and Russia both are telling a whole different story about what is happening in Libya. In fact the Western propaganda is being shot full of holes daily and it has become […]
Much More…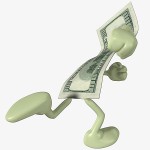 Turmoil in United Russia and the Rich Talk With Their Pocket Books…
The head of the political department of the United Russia party Aleksei Chadayev has sent in his resignation from the post, after he criticized Russia's official stance on situation in Libya in his personal blog. He strongly criticized Russia's official stance on Libya, saying that joining the international community in condemnation of Muammar Gaddafi is […]
Much More…
Main news of March 21
RUSSIA * In a rare faceoff with Russian Prime Minister Vladimir Putin, President Dmitry Medvedev said on Monday he stood by Moscow's decision not to veto the UN Security Council resolution on Libya * The production of ballistic missile systems in Russia will double starting in 2013, Prime Minister Vladimir Putin said * Russia will […]
Much More…
Western Siberian in Russia Hosts Rally in Support of Gaddafi…
Residents in Russia's Western Siberian city of Novosibirsk staged a rally on Wednesday in support of Libyan strongman, Muammar Gaddafi. The protesters carried anti-NATO posters along with ones supporting Gaddafi, and tore up a NATO flag at the climax of the rally. Read More >>> Windows to Russia!
Much More…