www.zerohedge.com
Oops and more Oops…
http://www.zerohedge.com/news/2017-06-08/comey-testimony-great-trump-terrible-democrats
http://www.zerohedge.com/news/2017-06-08/comey-obliterates-ny-times-fake-news-story-was-almost-entirely-wrong
Britain do is Britain does…
oops…
But, but, but, but I thought….
Darn that Comey again…
The democrats are probably jumping off the buildings in suicide now…
Or at least burning some cars somewhere…
But the Russians tried to do what we have done to them many times….
Oh well Buckwheat…
Sorry Charlie but Trump is not in that game…
And payback is rough isn't it?
Besides Russia still did not do anything…
Then the above link makes this NY Times article below a flagrant lie almost in complete…
NY Times lying?
Heaven forbid, OMG… ~SARC~
Oops below in another circus ring…
So Trump did it?
Russia did it?
You did it?
I did it?
We did it?
They did it?
But NEVER the democrats, REPUBLICANS and or a POLITICIAN did it!
I could go on and on and on, but who cares?
We are a whimpering dying Empire and we burned our bridges many years ago…
Come one, Come all to the Greatest Show on Earth…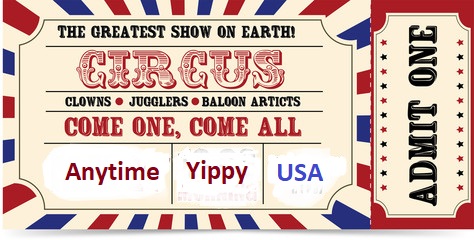 WtR
* * Permission: Permission to reprint in whole or in part is gladly granted, provided full credit with link is given... * *
---