29th September, 2011 by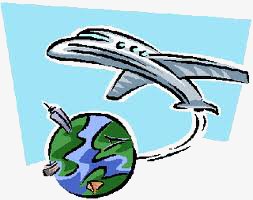 Hello,
Today while I was drinking my cup of chicory, I was thinking about the first time I saw Moscow around 5 years ago…
I had flown in with my Sweety (Svet) from America. The trip was long and I had gotten very sick! I tried my best and acted like life was great. I remember seeing Moscow from the Jet. I remember going through the passport check area. I remember no one cared if I had luggage or not. No one cared what I had to declare. I had five large bags (What was left of my American life!) and a pet carrier with a little dog. I remember being overwhelmed with wannabe taxi drivers. I remember that the airport was huge. I remember a McDonald's on the main byway. I remember the most of all, The high-rise buildings that Moscow calls flats. I will never forget the high-rise after high-rise. I looked and looked for single family dwellings. None! I really remember not much else…
I was sick for two weeks, I could not get out of bed hardly. My sweety made me chicken noodle soup and nursed me back to health. I am not sure what illness I came down with, but I do remember my Sweety called a doctor. This doctor came to the flat! In America that would never happen! The Doctor gave me pills and in a few days I felt better…
So my coming to Russia, Moscow was not perfect. But what I do remember is that my Sweet (Svet) took care of me, and no one has taken care of me for a long time. A very long time!
Thank You (Sweety Pie)
Kyle Keeton
Windows to Russia!
Related articles
A survivor of six heart attacks and a brain tumor, a grumpy bear of a man, who has declared Russia as his new and wonderful home (&) Honestly, I have no idea how much to ask for, but is a gift of even $1 something you'd be able to consider, to help keep Windows to Russia online in a Tiny Russian Village?
---
Comments: Best thing to do... Be considerate and respectful of your fellow posters—this is a public forum. Write concisely and use punctuation to help others understand you...
What not to do... Don't post profanity, obscenities, abusive language, or otherwise objectionable content. Comments shouldn't harass, abuse, or threaten anyone's personal safety or property, make false statements, defame, or impersonate someone else. Don't post phone numbers, email or mailing addresses, or credit card information. This helps protect yours and others' personal info. Don't copy and post others' material, trademarks, or intellectual property—it's illegal. This includes cutting and pasting content from other websites (comments should be your own original thoughts). Posting HTML, viruses, or other malicious code is a violation of WtR....
WtR is not responsible or liable in any way for comments posted by its users...
---
** Comments **