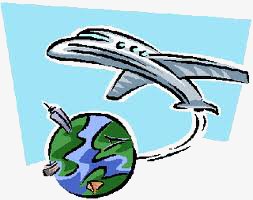 Hello,
Today while I was drinking my cup of chicory, I was thinking about the first time I saw Moscow around 5 years ago…
I had flown in with my Sweety (Svet) from America. The trip was long and I had gotten very sick! I tried my best and acted like life was great. I remember seeing Moscow from the Jet. I remember going through the passport check area. I remember no one cared if I had luggage or not. No one cared what I had to declare. I had five large bags (What was left of my American life!) and a pet carrier with a little dog. I remember being overwhelmed with wannabe taxi drivers. I remember that the airport was huge. I remember a McDonald's on the main byway. I remember the most of all, The high-rise buildings that Moscow calls flats. I will never forget the high-rise after high-rise. I looked and looked for single family dwellings. None! I really remember not much else…
I was sick for two weeks, I could not get out of bed hardly. My sweety made me chicken noodle soup and nursed me back to health. I am not sure what illness I came down with, but I do remember my Sweety called a doctor. This doctor came to the flat! In America that would never happen! The Doctor gave me pills and in a few days I felt better…
So my coming to Russia, Moscow was not perfect. But what I do remember is that my Sweet (Svet) took care of me, and no one has taken care of me for a long time. A very long time!
Thank You (Sweety Pie)
Kyle Keeton
Windows to Russia!
Related articles