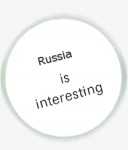 Rosneft, the Russian oil giant, and BP! Is this an interesting combination that has developed out of the lashing that BP took from the USA over the last oil spill?
Could be or could not be. But I do know that it is a big deal and after hearing squeaks at first of discontent from America. We in Russia are now hearing screams of Western discontent…
Politicians voice fears over Alaska pipelines, Gulf payouts and risk of Kremlin influence on major supplier to US military. Britain's leading oil company, BP, is facing hostility and suspicion from the US over an alliance with the Russian state oil firm Rosneft that opens up vast areas of untapped wilderness off the coast of Siberia and beneath the Arctic shelf. (Read More Link)
I have been watching the relationship grow between Russia and BP. Putin has made it clear that he did not consider BP solely to blame for the incident: "Our experts have scrutinized the tragedy: we know that BP was the organizer of the project, but there were also eight subcontractors, including several major US companies." This is a feather in BP's hat because Russia offers significant protection for BP from America…
This relationship is a win win for both sides and Russia is courting this situation. Russia takes advantage of weakness when they see it and the Gulf Oil Spill showed many weaknesses on Americas part. The energy section of the planet is Russia's business…
Windows to Russia!
BP's reputation in the US is torched, so now it's Bolshoi Petroleum (guardian.co.uk)
BP's shares rise despite criticism of Russian deal (guardian.co.uk)
Joint BP-Rosneft Arctic venture "positive" for Russia's investment climate (rt.com)
U.S. anger over BP 'getting into bed with KGB' over £5bn Arctic oil deal (dailymail.co.uk)
Putin offers tax breaks for BP deal (telegraph.co.uk)
US hostility to BP-Rosneft deal grows (guardian.co.uk)
Rosneft Brings BP to One of Largest Untapped Reserves (businessweek.com)
Miliband fears on BP Arctic deal (bbc.co.uk)