27th May, 2011 by
Is there a war on RT?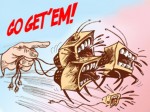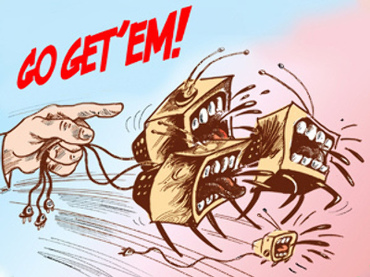 I had an article a while back that expressed this issue that RT is dealing with today. The Western Media is lambasting RT and trying to discredit RT as a legit news source. The bottom line fact is that RT has growing ratings and that is starting to affect the Western Controlled Trash Media such as CNN, Fox, USA Today, Time and a whole bunch more…
Good video and RT has a right to start firing back at the accusers. Russia Today is great news about Russia and the world. It is the world part that is stepping on some toes… 🙂
You should watch RT you might have an eye opening experience…
Windows to Russia!
A survivor of six heart attacks and a brain tumor, a grumpy bear of a man, who has declared Russia as his new and wonderful home (&) Honestly, I have no idea how much to ask for, but is a gift of even $1 something you'd be able to consider, to help keep Windows to Russia online in a Tiny Russian Village?
---
Comments: Best thing to do... Be considerate and respectful of your fellow posters—this is a public forum. Write concisely and use punctuation to help others understand you...
What not to do... Don't post profanity, obscenities, abusive language, or otherwise objectionable content. Comments shouldn't harass, abuse, or threaten anyone's personal safety or property, make false statements, defame, or impersonate someone else. Don't post phone numbers, email or mailing addresses, or credit card information. This helps protect yours and others' personal info. Don't copy and post others' material, trademarks, or intellectual property—it's illegal. This includes cutting and pasting content from other websites (comments should be your own original thoughts). Posting HTML, viruses, or other malicious code is a violation of WtR....
WtR is not responsible or liable in any way for comments posted by its users...
---
** Comments **