25th October, 2016 by kKeeton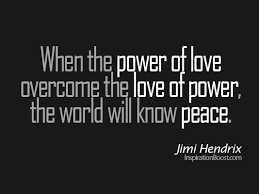 Having worked as an upper management for McDonald's many years ago, I rarely go into one to eat. But, today I decided to walk to the mall and sit for awhile and eat two cheeseburgers and a small diet coke…
I needed to get a few groceries and before getting them, I set and watched Russians living life at McDonald's. I am telling you this because, like all the other countries we Americans allow to be destroyed by our government and its cronies, Russia is a very advanced country…
Before we tried to change Syrian, Libyan, Afghanistan and Iraq heads of states. These countries were all very advanced and very pleasant to live in. Say what you want, but democracy has destroyed these countries and their living standards are a tenth of what they had before we brought love and bombs to them…
* * * * * * * * * *
I set and watched the electronic kiosks at work. Russians love these devices and other than me, everyone was using a debit card and keeping the kiosks busy. It was a social event to these people. They talked and joked with each other, the young couples discussed what they would buy together and mothers had to pick their kids up and allow them to punch their food into the kiosk…
The two burgers I got could have been from America. The diet coke I sipped on, could have been from America. The music playing softly in the ceiling speakers, was from America and all in English. The families, kids, moms and elderly all looked like Americans…
The teenager who was suppose to be wiping tables, was playing on his cellphone. Just like America…
The 70 to 80 year old elderly couple, cut their hamburger in half, divided the french fries and shared a soda, just like in America. Pinching pennies, just like in America…
The kids had a birthday party going on in the party play room. Yes, just like in America. In fact, at this stage of my life here. I just had to close my eyes and it was America. That is how much the normal people are to us Americans…
Just wanting to live a life and not worry about who will drop a damn bomb on their heads. Is the biggest difference in Russian and Americans…
* * * * * * * * * *
I listened to a table nearby and it was full of about twenty years old. Five of them and they were talking about America…
Obama had turned out to be a fake (and his Nobel Prize is a joke in their eyes) and they all know Hillary's track record as Secretary of the State of America. Trump is well known also and is known for being a ruthless oligarch. Russians know about them well…
Then the conversation turned to Putin and one of the five disliked Putin. After a heated argument and the one hater of Putin, spouting CNN, BBC and several other western media sources. The others shut him down and laughed at his choice of information. He got up and said a few choice words, as a Babushka scolded him for those words, and he left. The other four watched him leave and then went back to talking about Russia and Putin…
It all sounded just like America to me…
* * * * * * * * * *
I walked home with my groceries and stuff. Two moms with their doggies had a dog fight going. Another doggy came from across the park, as his owner yelled at him and joined the fun. Everyone got tangled up in the leashes! And guess what?
Just like America…
* * * * * * * * * *
I want you to realize that 100% of the countries that our America has destroyed and tried to reshape, is a failure. It is a failure in all but the profits made for the few…
Russia does not need to be changed in anyway. Russia is flawed, but flawed in a better way than how we are flawed. Russia had its ass handed to it years ago and has come back from the brink of death…
Putin is good for the people and the people need his kind of strength. The issue that arises is that we Americans need a person like Putin and we have not had that person for a long time in America in the White House…
* * * * * * * * * *
America needs to become like Russia, instead of Russia becoming like America. America needs to wield a big stick, but use it only when necessary. It seems that our big stick has become a way of life and that is where I hope Russia never becomes America…
Power is of two kinds. One is obtained by the fear of punishment and the other by acts of love. Power based on love is a thousand times more effective and permanent then the one derived from fear of punishment. – Mahatma Gandhi
Amen to that…
WtR
25th October, 2016 by kKeeton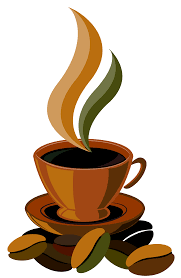 With all we now have gathered about the US government including Obama's lackey brigade, the Clinton's and all their sack men and ladies and water bearers of the propaganda in the journalistic world and all the criminal movement and untruths and debasement available to see first hand, even with e-mails as proof. The flagrant in your face robbery and nonchalance for Security, of the all deceiving democracy within the crusade to elect Hillary and so on…
You would think that people would see for themselves….You would think that when black is black and white is white, that nothing could be questioned and nothing is left to debate…
However 50% of Americans are as yet ready to vote in favor of Hillary Clinton….that lets me know that half of America has mental or enthusiastic issues.
This is not the typical conduct of a refined, educated and balanced society.
It is the activity of a mentally programmed crowd who think there is something in it for them to gain by her election…
The same goes for Trump, but in reality something is amiss there in that situation. The Republicans and Democrats are working day and night to convince us that Trump is as pathetic as the mainstay meal of the old days called SOS (Shit on Shingle!)
Either way you gather the data about these two future presidential wannabes just does not add up. Trump has at least shown a desire to change, but he gives no hope to the masses of freebie lovers and that scares them…
In my opinion Trump is scary in that he while sounds perfect for a better future; is still a multi-billionaire and is only in this life to make money. Selling his soul for money is still his foray and or is his forte. He makes a living at doing what makes Trump money, just as Hillary does…
Therefore, as a vote for president of the US is set between two people. One a known political cheat and liar and the the other a well known power broker cheat and liar, Trump wins by default. He is the unknown and politically could mean change for the better?
Politically we have already destroyed our country and yet 50% of the people still want to keep that guaranteed way for destruction going. The other 50% want to try a new way to destroy ourselves. That 50% is more correct than the other 50%. We have to embrace the new, especially when the old is fungicide and rotten…
The land of the free has become lacking in intellects!
This has been accomplished through degraded schooling, political correctness, handouts financial and or material to the masses, constant propaganda about how great we are and fear/scare tactics being used on a daily basis…
The same tactics used time and time again to keep the masses in check and certain desired people in power. History repeats itself, time and time again…
The fact that both presidential hopefuls are who they are; excludes them from office…
We as a people of a country as great as America and who use to be looked upon as a leader of the free world. Deserve a real president. We deserve someone who is no affiliated with politics, money and or greed. It is a shame that a person who works the land and lives week to week struggling to survive, has knowledge of the Good Book, budgets the little he has, raises a family to work by his side, believes in morals, remembers the horrors of the war he was in, cares who his kids date, cares where his kids are at night and life/nature is of the utmost importance….Is not able to be our president…
I am tired of the Bush's, the Clinton's, the Kennedy's, the the the the and more more more, so called royalty of America. From Hollywood to Washington DC…
We need someone we can relate with and or to in the White House!
That there is the issue! We are a hodgepodge of different races, mentalities, genders, ages and everyone has had Burger King's, "Have it your way!", drilled into their heads until they think that is what life is about…
Not the typical conduct of a refined, educated and balanced society!
I guess I want to much?
WtR
24th October, 2016 by kKeeton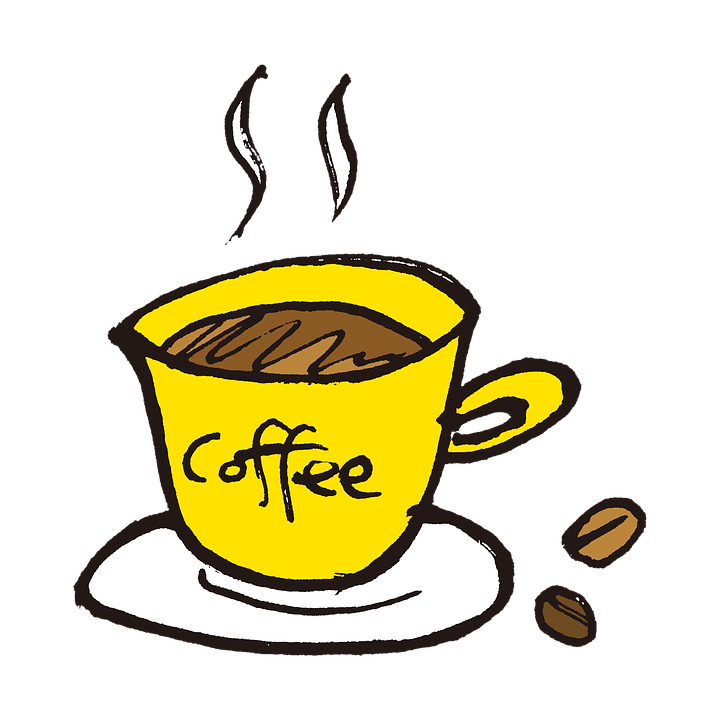 Windows to Russia was getting Google errors about mobile issues. Google has decided to weigh mobile much higher than Desktop and they are pushing to get people to make mobile friendly sites…
The last few days I have been revamping windowstorussis.com and making it look one way with a desktop and another way with a mobile device. This includes laptops, tablets and phones…
I finally got Google to okay the site and they have given me good marks on all aspects….See below image…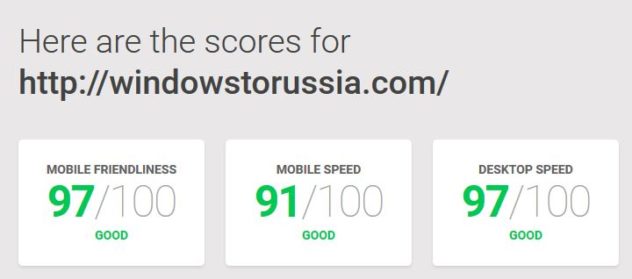 Therefore, I have been able to get the best of both worlds. I have my very favorite desktop look and then for the mobile, I have a very friendly mobile adaptive look. They do not look anything alike and the mobile is the nearest to the old template. The desktop look is my favorite, but it can not be turned into a mobile, no matter what I try to do…
I was actually forced to make these changes, Google sent me a email and said that they would degrade this site if I did not follow their rules. Thus, I followed their rules and they are happy…
I have one last thing to solve and then the site will be at its best. I have to get images under control. That means; I have to compress and change the way images are presented to whatever device is seeing the page. Google says, "Optimize your images to minimize their size and thus reduce their load time. They remove non-visible image information and apply high-efficiency compression techniques. This can result in a data saving of 50% or more."
I guess that is next? Oh Well!
So we have this now…
Hope it works okay for you? IF not leave a comment and I will try to blend the needs of readers with the desires and demands of Google!
WtR