11th December, 2016 by Кайл Китон
Yesterday was a good day…
Svetochka worked hard and helped me to stack some wood. She also took lots of pictures and her and Boza walked all over the place. I got a break from the walking Boza thingy!
We worked in the yard and the whole family was there. Svetochka, Boza, the birdbrains and I!
I got a gift from the UK…
In an article a month or so ago. I mentioned that I could not find Candy Canes in Russia! These are not an item that Russians really know about. It is something that eluded me since I came to Russia…
Well! A reader of our WtR from Birmingham, UK solved that problem and even added a few extra Christmas puddings and a cake! I have not seen these items for many years now and believe you me, I had a peppermint candy cane and when done I said, "That was the best candy cane I have ever had!" — "Sigh!"
The pudding and the cake will wait for Christmas eve and day…
Svetochka in true form of a Russian was polite about the piece of candy cane I gave her, "It is okay!" She said…. I could tell that peppermint was too strong for her tastes (Thus why I broke a small piece off of mine and let her try it,) but I really think she will like the other flavors in the box. We got a box pf peppermint and a box of mixed, with different flavors. Those will be smoother in taste. But, I am a peppermint nut, so I get all the real candy canes… 🙂
I have to get the persons e-mail address and send a thank you, but if they read this article? They will know who they are and I will say this, "Thank you very much! This gift has to rank with the greatest gifts I have ever gotten! Life is a Peppermint Candy Cane….."
* * * * *
You have heard me say, "Life is the little things!" or something close to that!
I also can not wait to tear into the Christmas Puddings and Cake. Oh my girlish figure will suffer!
* * * * *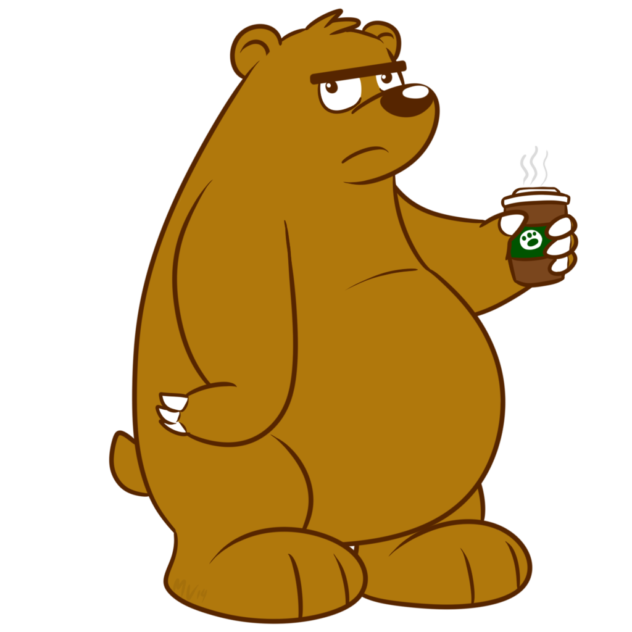 You Know? (Coffee Time!)
Well if it comes from me then you probably know about what I am thinking? If you have any inkling of what is happening in America? Then you know what I am going to say is true…
I have never seen a country self destruct as bad as America is doing right now. It is a controlled self destruct of magnanimous proportions. there is a war waging within the government of the USA and the only reason we do not understand the scope of the mountain before us, is the clouds called media obscuring the view…
Russia self destructed in the recent past. Many countries have and they all went through hell! But if someone does not get the reins on the situation in the US, with the most massive power struggle in the history of the earth, then I hope the earth is still a viable place to live, once the spoiled moronic idiots are done with their coup games of grandeur…
People! There has to be ten to twelve different factions going at each other on the administrative level of the government in America! Though they are all scared of the "we the people" and are passing regulations to destroy what abilities we have to freely communicate…
The power struggle is amazing and is so flagrantly visible at this point, that we need to organize the chaos that has become procured as normal in a sedimentary society. I swear that America does not have safe spaces just in colleges, but, also the whole country has become a safe space for the mindless souls living there… Seriously, do you look around yourself and really look at the people around you?
America is a mass of narcissists and they all want their treats and have it their way…
When are we going to look in the mirror and study ourselves, instead of looking out the window and seeing who we can pick on for the day?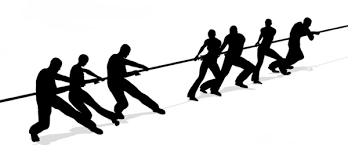 You may not be one of those! But you know many and they are prevalent throughout society and have reached overflowing numbers…. Between the Napoleon Wannabees, the political correctives, the spelling Nazis, the busybodies, the nosy-bodies, the head up the dandies $$$ and god forbid the Churchies of the crème de la crème. We are looking at 60% of the populace of almost the whole world in some form and America is leading the way to glorified resplendence…
Are we sure that the western moral structure is a good thing?
I wrote several times and many times on this blog, "America is full of wannabee Napoleons and Hitlers!"
Metaphorically speaking…
* * * * *
I received a donation with this statement attached…
It my conviction that many people would appreciate it if you could work on an autobiography in which you chronicle the spiritual decline of America. You are one of the last remaining Americans in spirit and therefore you understand the subject matter at gut level.
I have been doing some thinking about this statement and will most likely do much more thinking about this statement…
How to do such a task?
* * * * *
Do you ever ask yourself why we are so destructive and yet at the same time we show the ability to have compassion? But the compassion seems to be self serving at most times and we have no consistency in our motives and actions…
WtR
9th December, 2016 by Кайл Китон
The Tiny Russian Village Monastery is getting a new roof put on the building they use as a church. These are the guys who shoveled their way to the village the other day…
-10 below zero and they work. Drink lots of hot tea and work…
* * * * *
Svetochka comes tonight. We are not sure about how she will get from the train station to here yet? But Plan A is Vova and I will go get her in his Niva. Plan B is Someone can bring her to the walk bridge at our river and I meet her on foot. Plan C is I walk to meet her at the main highway and she definitely can get to that spot… (Plan C is one rough trip!)
No matter what we will get her here to the Tiny Russian Village…
Boza and I are excited…
Our most favorite girl in the whole wide world is coming and she said someone from Britain sent me a package. I wonder what it is?
WtR
8th December, 2016 by Кайл Китон
Dozens of people have not received RSS updates for days…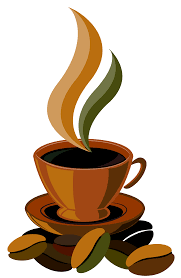 I am still here and still writing. While the main part of the world does not try to attack WtR, America the land of the free, attacks constantly and I see a future that maybe you will be blocked from seeing sites like Windows to Russia. That is if you live in a free country like America… ~Sarc~
WtR has received several new donations and I will tell you that one donation about the little birdbrains, will be much appreciated by them. I will use that donation and buy lots and lots of birdbrain food. It is a fact that 80% of these little guys will die during this Russian winter if not helped out with food. The ground is deep in snow and they have no way to dig down and get to the food. The big birds can get to the food, but the little guys who stay year around are in trouble. I feed them twice a day now and they appreciate it tremendously. I also clear the snow in areas, like under the Lilac trees and they are able to get food that way. They are special to me and follow me around the yard as I work now… 🙂
Svetochka is bringing two kilos of sunflower seeds and that will keep the chickadees happy for a while. It looks as if I will have to walk to the nearby village soon and buy more birdbrain seed. As I said, I use millet and oatmeal, plus toss out some sunflower seeds as a treat…
Something interesting happened yesterday…
I was doing my bear business in the outhouse and the yard was full of sparrows and chickadees. They were telling me to get some birdbrain buffet out and when I did not appear quickly enough for them. They started to line up on the fence around the outhouse. Then a chickadee came into the outhouse and I found myself with about thirty little sets of eyes watching me. The chickadee stood in the doorway of the outhouse and sang to me. Then he left with all his sparrow and chickadee friends and they waited in the lilacs for me to finish bear business. How could I not feed them at that point? I was serenaded…
In this case a little honey gathered the food!
DDoS attacks…
Are serious and a favorite tool of the USA government to shutdown websites. I have talked about this for years and years and people just laughed at me. Did not believe it and did not care. So when the day comes that you can no longer see sites like Windows to Russia, don't say I did not warn you. the attacks come from the computer systems in even the guard sheds of military bases. I have documented this on WtR and it is no game anymore. Our government is shutting down your access little by little. The borders will be closed soon and that means cyber boarders also. You can rest assured that most of the world will still see WtR, but the small portion called the Western Empire is shutting down your access to what they control…
Just a few of my years of hell with the American government. At one time WtR was reaching millions and millions of people a month. It had grown to unbelievable numbers and then started the years of attacks and lawyers letters and US based hosting and IP cancelling and shutting off the site. I am not wealthy in an form and Sveta and I struggled to even keep the site on line for more an hour at a time. It was rough, but we made it. We survived the Ukraine debacle as the USA government used test software to block sites in Ukraine. I have articles on that…
Everything is documented right here on Windows to Russia…
Now the site reaches 2000 approximately a day readers. I am happy with that and will post even if only one person is able to get here and read. But, you should really think about what is happening and without serious money for big servers and IT experts, WtR will stay a simple little site. That is enough for me and all I care for is enough money to pay for the wonderful and tough hosting we have now. They have put up with a lot of attacks themselves and many caused by WtR. I appreciate them tremendously. Svetochka uses them also and for years we have been stable because of servers in Iceland…
https://www.1984hosting.com/ – The best hosting for the price that can be found and the guys running it are top notch…
Thanks 1984 Hosting…
* * * * *
Had to stop and build a fire…
The village home is getting cold and a fire is the only way to keep it really warm and comfy. The wind is blowing hard again and the weather is changing, looks like snow and snow and more snow…
* * * * *
I had to smile to myself…
As I see the MSM acting like the world will end with all the super cold news in America. I am glad it is like the Bahamas here in the Tiny Russian Village, only -10 and that is perfect… 😉
* * * * *
BRUSSELS – NATO's top commander said on Wednesday he did not believe Turkish personnel sacked from NATO command were involved in July's abortive coup and has raised his concerns with Turkey about the impact on its armed forces. Curtis Scaparrotti, a U.S general who is NATO Supreme Allied Commander in Europe, said some 150 military staff, or half of the Turkish military under his command at NATO, had been detained, recalled or retired from the alliance after the July 15 coup attempt. Asked if he thought they might have been involved in the planning of a coup, Scaparrotti said: "No … These officers served well here in NATO."
Crash control, crash control….
Mayday mayday, we got caught! Lie and lie and more lies. We got caught, "Red Handed!"
Damn those truthful fake news sites, that the west hates. & You do not even have to wonder why?
NATO tried a coup in Turkey…
* * * * *
Kinda snowy and cold here…
This is why I love Russia…
WtR
PS: Oh and they are putting a new roof on the church. I will try to get some images of that also…