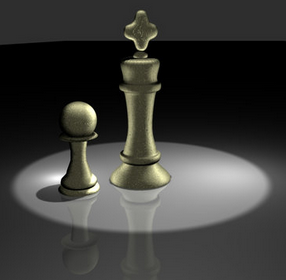 It is a win either way for Russia and that has been the dilemma for the west. Russia made a chess move and the checker players in the west never saw it coming. I mean really, how in the world could Russia send a real humanitarian convoy? I mean a real one and no games being played. Such as using it as a cover for death and destruction as the west does all the time…
Russia did this knowing that it was a Win Win for Russia, however it played out. The west was set up and after all the hype from the western media, "The convoy was just that, a convoy of humanitarian aid!"
The west believed it was impossible to be anything but a sneak attack and even the media went along and got pie in their face for lying and making up stories to instigate issues with the convoy. Russia was honest about what the convoy held and Russia is not playing games. The people being slaughtered in Ukraine need food and water and Russia is opening a corridor to them. The west had to allow or become the very same as they try to paint Russia as and as I said, "Win Win for Russia!"
MOSCOW, August 21 (RIA Novosti) – The first 16 trucks of the Russian humanitarian convoy are to cross into Ukraine after all the necessary procedures are agreed upon with Kiev, a source familiar with the situation said.

"The International Committee of the Red Cross [ICRC] and Russia have done everything that was required of them to prepare the cargo for passage, including providing the Ukrainian side with all the necessary documents. Now it is all up to the Ukrainian representatives," the source said.

The Russian Foreign Ministry recently stated that Russia has done everything it could to ensure the security of the convoy's passage, which has been confirmed by ICRC president Peter Maurer.

The ICRC still has not received confirmation of safe passage for the convoy in Ukraine.
This situation has put the west in a pickle and however they respond it will be bad on them. Allow Russia in and they admit that the situation is desperate for East Ukraine and deny the convoy entry and they are the demons that the world has been watching kill her own people for months now. Either way, Russia just checked the king and it was done with a pawn…
For once the convoy actually crosses the Ukraine border then the humanitarian crossing has to be kept going. For the people are suffering and need food and water. If not allowed to cross, then Russia has done all she can short of war and Ukraine will go down in history as the murderer of many people who call Ukraine home. She killed her own…
The U.S. has been very quiet about this convoy and just as they are very quiet about the MH-17 airline shot down in Ukraine, it only means one thing, Russia is control the situation and that will do nothing but irk the western world and its death loving leaders…
A Win and Win: Russian Humanitarian Convoy to Ukraine…
Post by Kyle Keeton
Windows to Russia…
---
Russian Video Blog
|
Russian Photo Blog
|
Fresh Bribery News
|
Russian Stories
|
Do You Wanna Know?
|
Zombie Source Code
|
Blogger'a на Blogspot'e
|
English 4 kids
|
Как похудела Света...
|
Zombie Gossip Tales
|
Света на WordPress'е
|
WritesHere.Com
|
Cell Phone of the Day