7th October, 2011 by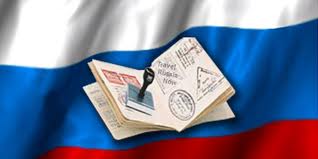 The Russian government approved a draft agreement with the U.S., which implies the simplification of visa regime between the two countries. It is assumed that in the near future will exchange relevant dipnotami. The changes relate to both tourist and business visas. Their duration will increase from one year to three years.
On Friday, the government approved a draft agreement with the United States and a note of the Russian side, which implies the simplification of visa regime between the two countries, "Interfax".
According to the document, businessmen and tourists will get multiple entry visas valid for three years to stay longer than six months per visit, and officials of both governments – the annual multi-entry visas if they stay in the U.S. no more than three months date of each entry.
Now most are issued multiple entry visas valid for one year. In rare cases, be issued single entry visa valid for 3 months. At the interview at the embassy for an additional fee you can apply for a visa valid for 2 years.
According to the note, diplomatic missions and consular offices of the parties should decide to issue a visa within 15 days. In some cases this period may be extended as well as reduced to three working days. Currently, the visa processing time is 7 to 30 days depending on how busy the Consulate.
The draft document states that the diplomatic mission, in considering the issuance of visas may apply for a visa application in addition to additional information to confirm the purpose of travel and the availability of funds for it.
The document emphasizes that the competent authorities of each of the parties still have the right to refuse to grant a visa, to cancel the visa denial of entry or exit of citizens of the other party, or restrict them to remain in its territory in accordance with domestic law.
Recall the agreement to ease visa regime has been made during the July visit to Washington, Russian Foreign Minister Sergei Lavrov. Following the talks with U.S. Secretary of State Hillary Clinton, he said that an agreement will be signed later this year.
It is assumed that a note of Russia and the response of the U.S. Embassy and note constitute an Agreement which will enter into force 30 days after receiving written notification of the completion of formal procedures.
In early October, U.S. Assistant Secretary for Public Diplomacy and Public Affairs, Ann Stock, said that U.S. officials hope that an agreement on visas with Russia, will come into force soon.
"We hope that very soon the agreement is approved," – said the stock, according to ITAR-TASS.
That, in fact, it is up to Russia, and America is waiting for the Russian authorities are ready to begin implementing the agreement, the Russian told reporters on condition of anonymity, the representative of the American administration.
"In fact, we are now waiting for a response from Russia", – he said, RIA "Novosti".
However, the complete abolition of the visa regime of the question. In March, Russian Prime Minister Vladimir Putin suggested that U.S. Vice President Joseph Biden, to make a "historic step" and to abolish visas at all.
"This is a good idea," – said Biden, but refused to comment further.
More specifically, the initiative on the eve of Putin said in his blog, the U.S. ambassador in Moscow, John Byerly. According to him, the State Department prepared to issue visas to Russians for 10 years, "but this and the other party must be prepared to issue visas to Americans with the same period of validity."
"Countries should increase the opportunities for mutual visits and the duration of the degree of flexibility in their planning", – said ambassador.
Byerly said that last year the number of Russians who received U.S. visas, more than in 2004 twice.
Experts believe that the visa-free regime between Russia and the United States is necessary, but in the foreseeable future is unlikely to be reached.
"The introduction of visa-free regime between Russia and the U.S. need to move our bilateral relations to another level. While it is difficult to imagine, but, in principle, I believe that it is possible ", – considers the head of the Council on Foreign and Defense Policy (CFDP), Russia, Sergei Karaganov.
"The parties will, of course, work in this direction, but it is clear that if the 70s still can not repeal the Jackson-Vanik amendment, not to mention the abolition of the visa regime", – told the director VIEW Institute of Strategic Studies Sergei Oznobishchevю
Windows to Russia!
Related articles
A survivor of six heart attacks and a brain tumor, a grumpy bear of a man, who has declared Russia as his new and wonderful home (&) Honestly, I have no idea how much to ask for, but is a gift of even $1 something you'd be able to consider, to help keep Windows to Russia online in a Tiny Russian Village?
---
Comments: Best thing to do... Be considerate and respectful of your fellow posters—this is a public forum. Write concisely and use punctuation to help others understand you...
What not to do... Don't post profanity, obscenities, abusive language, or otherwise objectionable content. Comments shouldn't harass, abuse, or threaten anyone's personal safety or property, make false statements, defame, or impersonate someone else. Don't post phone numbers, email or mailing addresses, or credit card information. This helps protect yours and others' personal info. Don't copy and post others' material, trademarks, or intellectual property—it's illegal. This includes cutting and pasting content from other websites (comments should be your own original thoughts). Posting HTML, viruses, or other malicious code is a violation of WtR....
WtR is not responsible or liable in any way for comments posted by its users...
---
** Comments **