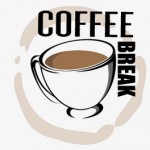 "Party of Cold War" resist Russia-NATO rapprochement – envoy:Russia's permanent envoy to NATO Dmitry Rogozin has been "astonished" by reports in the US media that the alliance has allegedly rejected Moscow's proposals for a joint missile defense project.
Rebuilding Russia: The collapse of Soviet-era housing:The onset of the bitter chill of winter has focused attention on Russia's ailing housing and utilities sector…
Winter Moscow: opening of skating rink on Red Square:Winter has finally come to Moscow. The thermometers plunged to minus 15 degrees Celsius and Muscovites started preparing for the New Year holidays. On Sunday, a skating rink opened on Red Square. Photo: the first visitors skate on the open skating rink on Red Square…
WikiLeaks revelations not worth comment – Kremlin:The documents relating to Russia released on Monday by the WikiLeaks whistle blowing website do not merit comment, the Russian president's press secretary Natalia Timakova said on Monday…
Investigators finalize suspect list in Krasnodar mass murderThe names of ten suspects have been released by the investigation team working on a horrific mass murder case in Russia's southern Krasnodar region, in which 12 people were killed, including four children…
Restaurant chain in McTrouble over rights of young staff:Prosecutors are to fine Russian branches of McDonald's after inspections revealed "numerous violations of labor regulations and the rights of underage employees"…
Moldova torn between East and West seeks to end stalemate:Communists are leading in Moldova's third parliamentary election in two years which is yet another attempt to break a political stalemate that has kept the former Soviet republic with only an interim president for over…
US embassy knew Georgians "moved forces" to South Ossetian border – WikiLeaksUS diplomats in Georgia knew Tbilisi concentrated military force prior to the war over South Ossetia in 2008, the classified documents exposed by WikiLeaks show…
Over 300 reporters to cover Medvedev's state-of-the-nation address:More than 300 reporters from Russia and other countries will cover President Dmitry Medvedev's annual state-of-the-nation address to the Federal Assembly on Tuesday. According to the president's blog on Twitter, in his speech he will pay special attention to the problem of birth rates in Russia…
Russia produces more, imports less meat:
Russia increased its meat production by 12 percent and reduced meat imports by 20 percent in 2010, Russia's Deputy Prime Minister Viktor Zubkov told PM Vladimir Putin on Monday in Moscow. He also noted that meat prices are stable and haven't risen.
Last Russian czar family items to be auctioned in SwitzerlandA unique collection belonged to the members of the last Russian Czar family will be auctioned in Switzerland on December 6. The collection includes 1,000 letters, 4,000 telegrams, about 200 postcards and 150 photos as well as silver, porcelain items and paintings…
Windows to Russia!