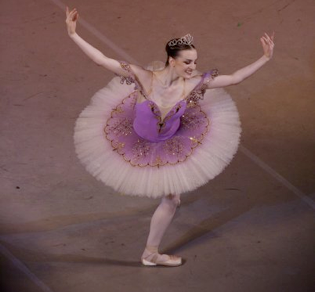 A 17-year-old student from Texas is to become the first American to graduate from the world's leading ballet school, the Bolshoi Ballet Academy. Joy Womack has lived by herself in Moscow, Russia, for three years, more than 6,000 miles away from her home in Austin, to attend the school. Now, after years of dancing for 10 hours a day and six days a week, Joy is preparing to sit her finals and graduate in May.
Joy Womack began dancing at the age of three in a dance exploration class in a small gym in Los Angles. In the summer of 2009, Joy received a unique opportunity to be featured in the commencement gala of the Bolshoi Ballet's Summer Intensive in New York City. This was her first opportunity to expand a solo repertoire and she danced title roles in Paquita, Don Quixote, and Character roles. She was saluted by the director of the academy, Marina Leonova.
She is the only American dancer to be offered a three year contract with the Bolshoi in Moscow that year. As of August 30, 2009, Joy studies full time in the Russian student only program at the Bolshoi Ballet Academy, also known as theMoskovskaya Gosudarstvennaya Academiya Choreografie.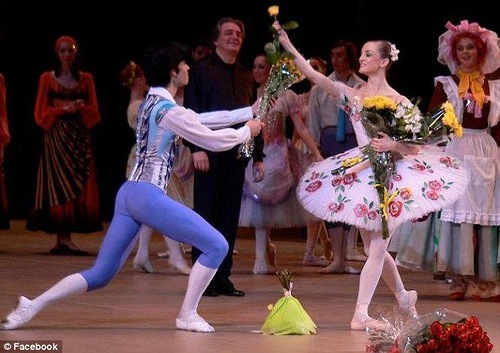 Since studying with the Bolshoi Ballet Academy, she has been invited to study in the Russian course and graduate with the Russians. This being a rare opportunity in contrast to the normal admittance of foreign students into foreign classes.
Joy has risen to the challenge and has gained mastery over the Russian language over the short time of studying in the school. She was the only first course student to dance a soloist role with the Premiere of Yuri Gregorievich's La Fille Mal Gardee.
Since working at the school Joy has had the opportunity to dance La Fille Mal Gardee pas de deux with Artemy Belykov, a third course principal in the school.
Most recently, Henry and Joy also performed as rose waltz soloists in the Peter Pestov Gala with artists from the Bolshoi Ballet. Her teachers are currently preparing her for the lead in La Fille Mal Gardee next year. She eagerly looks forward to these challenges and is thankful to all who have helped her in this exciting process. In the summer of 2010, Joy once again took part in the Bolshoi Ballet Summer Intensive in cooperation with the Russian American Foundation.
Joy also had the opportunity to learn works of the talented and renowned choreographer Avichai Scher. On scholarship as a student representative of the Bolshoi, Joy had the opportunity to dance principle roles while bridging Russian and American cultures with the Russian and American participants.
Windows to Russia!