We live in a society that likes to kick people when they're down. Don't be a fair-weather friend. Stick with people. They need you more in the tough times than they do in the good times. – Joel Osteen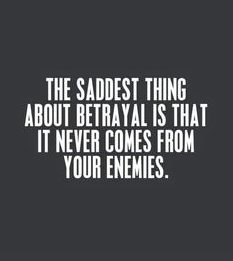 The true face of the US is being displayed around the world…
"The masks have been already produced and are currently in China. There are troubles with their delivery, though," Muselier said, adding that the haul was set to arrive in France on Thursday evening.The country, however, ran into unexpected logistics troubles and not-that-friendly competition from the US, Muselier revealed. Today in the morning in China, the Americans bought out the French order for cash right on the tarmac. The France-bound plane departed to the US afterwards.The local authorities will now have to stick to major logistics companies, Muselier said, to ensure that the haul is not outbid or bought out in the loading area again. He added that the delivery is now expected later this week.The Americans are trying to procure any masks already available, disrupting deliveries to other nations, another report by French daily Liberation indicated."They pay double and cash, even before seeing the goods," an anonymous source told the newspaper.
Source: US bought France-bound face masks for CASH from China – French official to RT — RT World News
and…
Two shipments of protective masks, one scheduled to arrive in Germany, the other in Canada, were diverted to the United States this week under dubious circumstances after the orders had already departed for their destinations.German newspaper Der Tagesspiegel reported 400,000 respiratory masks intended for German police officers were redirected to the US, which is dealing the world's largest outbreak of the novel coronavirus. The delivery from mask manufacturer 3M was shipped from China and reloaded in Bangkok before it was to be transported to Germany by air freight. However, in Bangkok, the shipment was suddenly "redirected" to the US, Berlin police confirmed. Meanwhile, a newspaper based in the Canadian province of Quebec, Journal de Montreal, reported an order of 10,000 masks bound for the province went missing, with the delivery never arriving at its intended destination.
Source: Coronavirus: face masks bound for Canada and Germany diverted to US – The National
With a friend like the USA who the hell needs enemies?
WtR