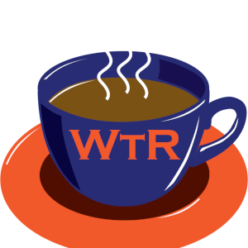 Reports/News indicate the USA administration seeks to intensify its hybrid/proxy war against Syria. In the context of such escalation, the US-NATO-Israel-allied coalition war against Syria will likely eventually transition to a broader regional war format due to the structure of alliance architecture (conflict against the axis of resistance [Iran-Lebanon/Hezbollah-Yemen-Gaza-Iraq militia coalition])…
If this occurs, it will have significant implications to Western coalition forces in Syria (and the broader region) that are acting in accordance with the definition of aggression. It is worth noting in addition to ongoing aggression against Syria, Israel is preparing for war against Iran, Lebanon (Hezbollah) and Palestinian groups (multi-front)…
The proxies of Iran and Hezbollah have stated their active policy of expelling illegally occupying US-coalition forces from the region. The current situation is therefore likely a relative calm before a more profound level of conflict….
The capabilities of Iran, Hezbollah, Hamas-PIJ, with logistical and other support from Russia and China, etc. indicate the outcome is unlikely to be at all favorable to the US-NATO-Israel-allied coalition. The fact is, that it will hasten the downfall of the Western Empire…
America's weak & fat underbelly is not recognizing when enough is enough!
Up to now America has been totally carefree, and therefore totally careless in its actions around the world. The one factor that has traditionally enabled it to continue on that path has been relative stability at home. While wars have always been the most unifying force within the American psyche (as it is not in most countries in the world), the divide among the peasants this time is so great and so deep that even a war will not suffice in bridging the fault line. Add to this, the pandemic and the sudden realization that so far as China is concerned about the USA, it is simply the horse (US) has already bolted from the barn and even jumped the fence. This has now created the condition for the perfect storm…
Right now, America is still on the boundaries of that storm, albeit very close. A good and experienced skipper & crew would be changing tack by now, accepting that he'll have to reach the destination some other time, using some other route. Judging by America's actions in the last few weeks, compounded upon years and years of such actions, we are heading straight for the eye of the storm…
~~ And as always no one is in charge and I wonder will the captain go down with the ship? ~~
WtR