I take long walks now that Boza is gone. You can see it is very cold and snowy, we live in an aerospace city and I think that the middle picture is perfect Russian big city image…. Putin for president on the billboard, orthodox church across the street, rush hour traffic and the sun coming up…
{Korolyov or Korolev is an industrial city in Moscow Oblast, Russia, well known as the cradle of Soviet and Russian space exploration.}
That is our home city where we live. Very safe, very nice and full of life…
---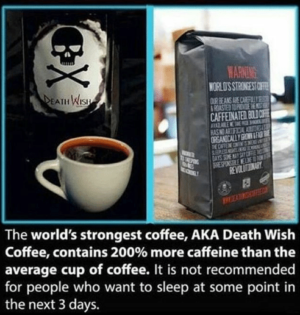 I wake up at 4 a.m. and the news is plastered with…
https://www.theguardian.com/us-news/live/2018/feb/14/florida-school-shooting-live-updates-latest-news-marjory-stoneman-douglas
Then as I sigh and get my coffee, I wonder as the water is boiling? Does the USA have a death wish? Is something wrong in America? Is America even mature enough anymore to have guns? Just a constant bang bang by American people, within America and outside of America…
Maybe we should trade all guns (for free) in for an iPhone X? I think that would go over and get a bunch off the streets…
Or maybe better, raise our kids to be decent and become decent adults! Is that possible anymore?
A good start would be to get government and MSM propaganda out of our lives…
---
Then we find out that what we already knew, if we looked around, was true…
https://sputniknews.com/europe/201802151061669056-georgian-snipers-maidan-evidence-saaksashvili/
In a strange coincidence, former Georgian President Mikheil Saakashvili was deported from Ukraine immediately after Sputnik announced it was going to publish the results of its investigation — and just a day after Saakashvili was to testify in court in the case of the snipers.
---
I would call the new street, Liars Lane:
A lawmaker from the nationalist LDPR has proposed renaming the Moscow street where the US embassy is located as 'North American Dead End' – and City Hall says it intends to consider this option.
Source: 'North American Dead End': Lawmaker proposes new name for US embassy street in Moscow — RT Russian Politics News
---
This is a Russian thingy. A thing that I never see in mass doings, as in Russia, within America. Tragedy by families is almost always buffered. Be it from your home burning to jets falling from the sky. Families suffer enough at the loss of loved ones, but to be burdened with their debts is just wrong…
Sberbank has announced that the bank will cancel the debts of victims who died in the plane crash that occurred in the Moscow region on Sunday.
Source: Russian state bank to write off debts of plane crash victims — RT Business News
Good bank and good country…
---
I wonder if we should be happy about this news? Or should we be worried?
Organizers of the 2018 Pyeongchang Olympics have put athletes' safety among their top priorities by providing Olympic participants with a record number of condoms.
Source: Games coverage: PyeongChang sets record for most number of condoms handed out to athletes — RT Sport News
First thing that comes to mind: Why is this even something that is an issue? I guess just another sport?
---
Time to go….gotta get to the stores and buy food and stuff….and walk around and maybe take pictures… 😉
WtR