Center Hotel – Narva mnt 24/ Fr.R.Kreutzwaldi 2 – +37251945202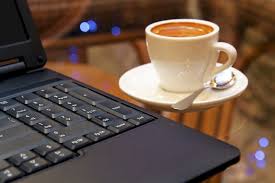 The hotel was called Center Hotel and I was steered there due to the fact that my old hotel I use in Estonia was trying to gouge people with pricing. They literally tripled the price due to a music festival. Center Hotel even though booked full did not desire to gouge the customer…. Two nights at around 65 euros, no not a night, but for two nights at that price…. And…. it included a really good breakfast. Well okay, for this Russian adapted American, it was a good breakfast…
Breakfast to me is any food what so ever. I have been Russia-fied to the point that breakfast is a piece of bread, with a piece of meat on it. So a cup of coffee (fresh brewed by the way) and or hot tea and a бутерброд or in Estonia as a voileipä – is all the breakfast you need… Though they did have boiled eggs and they also had my very favorite Pickled Beets. I ate pickled beets until I was almost sick from eating them. Russians do not have such critters. Beets by the ton, but not pickled… YUMMY!
It was clean, comfortable and affordable. I could have stayed cheaper, they have hostel accommodation at this same hotel, shared baths, room and such. It also has much more expensive rooms, but what I had was perfect…
Lets make it simple; The staff was wonderful, the room was perfect for me, the location was just right and the hotel was all they said it was. It is not a four or five star hotel (it is two stars) and they do not strive to be one. They know their limitations and work to make your stay within those limitations to be the best that they can do for you…
Igor (Russian: Игорь [ˈiɡərʲ] a manager at the front desk was a wealth of information for me and I had a couple of delightful conversations with him. Since I am a early bird, I could communicate in peace…
Will I be back to Center Hotel?
Yes I will!
* * * * *
From the hotel I simply walked to the old town and walked to the seaport and walked to just anything I cared to walk to. It really is located very good for seeing the best of what there is to see in Tallinn. I found that if I could not walk to it, that you would have to taxi or bus it anyway from almost any other hotel…
Just things I saw. I took over 300 images and just posted what made me happy. I will not post some things I took that make me angry! 🙁 The cops in Tallinn made me angry and I took phots of what they did. It is typical western stuff in my eyes…
* * * * *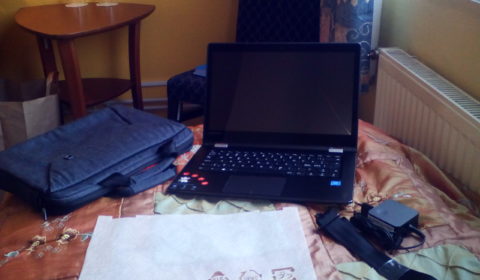 Now to the above image…
I went to Tallinn with nothing but a cellphone and a small android tablet…
I came home with the Lenovo Yoga 510 PC…
Link above to to Lenovo. Not to where I got if from, for I got it basically free and or should say; Free for the price of a carrying case…
I have only won two things in my life at a name drawing. One time was for a handmade afghan blanket and I still have that blanket to this day and this weekend my name was drawn at a raffle. The raffle cost one euro and you had to be there to win. So I made sure at 3 p.m. Sunday afternoon, I was present. Good thing…
I will not go into details; But I have come home with fourth place prize – Lenovo Yoga 510 and it is perfect for me. The price of the laptop is more than the 4×4 we will be buying soon. I just do not have the money for luxuries such as a laptop of this caliber…
I had to buy a carry case for 25 Euros and in it came a computer. That was all I paid for – +1 euro raffle ticket the day before, for the whole shebang…
First Place was a iPad- second was a iPhone, and third was a Windows Surface Laptop. All yuck and I would not want any of them if given a choice, but someone (My Guardian Angel,) was pulling strings for me..
Life does make you wonder and life is interesting! As long as you are able to see the flow and allow yourself to go with that flow…
Have a nice day and I want to thank Center Hotel in Tallinn, Estonia for wonderful accommodations and a safe clean place to stay at…
WtR