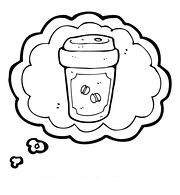 Yesterday was a rough day:
Boza had issues and I felt like someone beat me with a two by four and kept beating me just for fun all day. Today though, both Boza and I are doing better. The weather has a bunch to do with how Boza and I are doing and it has been snowing and snowing. Getting deep out there in the arctic wonderland…
---
Want to talk about Linux:
We have found that there is nothing that we need Windows OS for. Now granted we are not big game players and thus, we have no games to worry about to make work and that seems to be the issue that most people have. Therefore, when I talk about no problems, I talk about no issues with normal usable software. Such as Microsoft Word, Adobe and many other Windows programs. I even have installed Microsoft Office and find it very usable if needed. But….not needed for there are many programs that do the same job and even better…
Everyday we work with Linux Mint and it keeps itself updated. The updates do not take but a few minutes and they keep everything running smoothly. I reboot about once a week just to start a fresh version of the OS and clear any issues up. I did find that sometimes the Firefox browser needs to be refreshed and keep it from jamming up…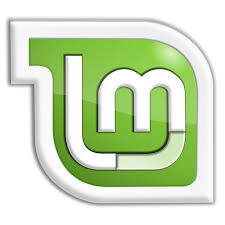 Linux Mint: https://linuxmint.com/
Try it and you will like it. It is very stable and has a graphical front end that makes using Linux a breeze. The learning curve is small and you will find it is adaptable to almost anything you use for a Windows interface. Maybe tablets and phones are not usable and truly Linux Mint does not care to become usable on those items…
Any drive used by Windows, will be usable by Linux Mint. This makes it a great dual boot OS and will save your data as you struggle with Windows OS. Svetochka has adapted wonderfully to Linux and I breath a sigh of relief, for that has always been my drawback to deal with. Windows with all its issues, is still easier for non-Linux users to deal with. Linux has terminology that scares Windows users and a word like compiling makes for jitters to many…
It really is time for people to take back control of there lives and something simple and easy to do is to get rid of Windows OS off your current computer. People need to help themselves before they get help in a better life. Linux gives control of what you do on your computer and phoning home a hundred times a day to spy on you is something that you need to deal with. Windows OS is history and we need to send it to the dustbin…
Russia has their own OS right now…
Russia Developing A Russian National Operating System (RNOS)…
They have accomplished this feat and it is based on Linux. I really like the new OS and will one day even switch to it. I have talk several times about the system and used it for a while in the Tiny Russian Village. It had bugs back then, but from what I understand it has been made available and is rolling out now to all aspects of the government and schools in Russia. This will make Russia much safer from back door attacks by the USA, due to Windows usage in the past…
The bottom line truth is, Windows has been used to infiltrate other countries and governments have finally woke up to that fact….then again, Windows is used to spy on the people in the US and you should switch OS's to get away from that issue…
Now I am not stupid and realize that Russia will do the same to her people. Thus, I use a world available OS like Linux Mint…
By the people for the people…
---
Joe Biden is all that is wrong with America… Quote from the "arse" below…
"Look at the state of Russia now. They're in enormous decline. They're—by any definition, these guys are on a toboggan run," he smirked. "They have a second-rate military power. They have significant advantages geographically, where they're engaged. They have a nuclear arsenal that is—can blow up the whole world. But in terms of their efficacy, their capacity is de minimis compared to ours. They're in a situation where they're an oil-based economy.
I use to feel like throwing up when I would see Obama and Biden together. One of them was bad enough, but the both of them was beyond acceptance to see. All that is wrong and all that is still wrong with America. Trump and Pence have followed in the same footsteps as these two guys…
Trump has only one choice, clean the swamp at all costs or get out. I voted to clean the swamp in DC and expect it to happen. Trump needs to take the bullets coming his way and do his job. Many of us voted for him to do just that. And if something happens to him while he is cleaning the swamp? That is when we will see a Civil War in America…
I am waiting to see Hillary and gang in prison. I hope in my lifetime to see Obama in jail for all he did and that my friend is what is wrong. To many people let bygones be bygones in politics….Any president and admin still alive that still condones what all we have done in the past? Have to go….Bushes included…
https://www.globalresearch.ca/us-has-killed-more-than-20-million-people-in-37-victim-nations-since-world-war-ii/5492051
It is not a Republican/Democrat issue: It is a very bad sickness that we allow to fester and it is called The Federal Government. Small is fine, gargantuan is just plain wrong. Yes, USA administration that is you….the USA needs to go back to almost all power at state level and nothing but coordination of national defense should be at the National Level…
States need to control themselves and the people will talk by where they live. If you live in a state that does not suit you then go where it does suit you. Believe you me, a Texas loving person will not be in Illinois. Believe it or not…
Sounds like it is time to get rid of the position of presidency in the USA…
I voted for Trump to get it done and will back him 100% if he does it….all the way to internal war if necessary and I am not alone…..it can be done nicely though. Lets do it…
We gotta wake up….lets get our house in order, before we try to get other homes in order…
Not going to happen though… Fear and being scared at the top of the list…
Biden is a perfect example of what is wrong with America…
America politics is nothing but graft, corruption and lies, sounds like much of the world politics…
When dealing with American politics, you try to follow the money, and that's where it leads you. It doesn't take you to the electoral college or to Princeton. It takes you down the darker alleys of American life. – Roger Morris
Yes and that road is always the low road in 99% of the worlds cultures…
---
Talk about taking a low road…
https://www.zerohedge.com/news/2018-01-28/fbi-releases-docs-claiming-rt-founder-beat-himself-death-his-hotel-room
The FBI just released the results of their investigation claiming that the media mogul and founder of RT killed himself by repeatedly smashing his head and upper body into the ground.
Are we accepting this at face value? I don't….I am looking down as you try to make us believe it…I am trying to stay on that highroad and see what is happening, but the slope is steep and slippery….sometimes we have to start climbing and sometimes we have to repeat that climb up the same mountain many times….but we must do it…
---
Now you know why DC attacks me all the time. I do not agree with what we as a country has become. I don't agree with what many countries do to their people, but the land of the free and home of the brave should be doing a better job at presenting itself to the world. When you spout that you are the highroad? Then you must walk the highroad….otherwise…
I'm interested in anything about revolt, disorder, chaos, especially activity that appears to have no meaning. It seems to me to be the road toward freedom. – Jim Morrison
The highroad is not the easiest road to follow…
WtR