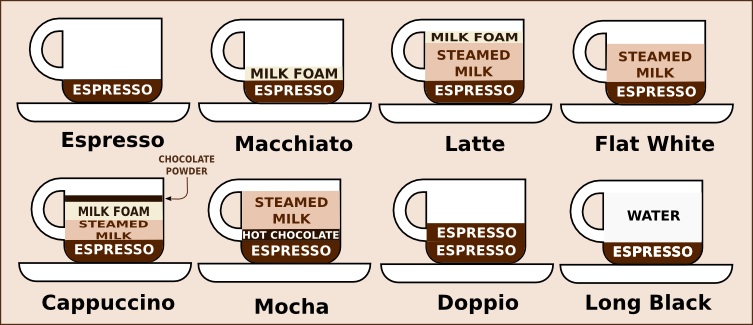 I really do not care how true these 10 statements all are below, just as I do not care that others keep telling me that coffee is terrible for you. So I am going to spout some good facts for coffee that are all over the internet. When I am done, you may just decide a cup of coffee a day is good for you. Or maybe two, three, four or more cups a day are better…
I figured that since coffee is one of the biggest search words that Windows to Russia has. I would actually write an article about coffee and what good it does. I have tried to kick the habit of sipping coffee everyday, but it is just too good and really seems to be good for me. As I only drink it in moderation, two cups a day whether I need it or not…
Coffee:
1. Possibly prevents Parkinson's Disease…
2. Give dental cavities a kick in the mouth…
3. Headaches say goodby…
4. Workout Pain is lessened when drank about an hour before a workout…
5. Makes your skin health, wealthy and wise…
6. Vascular Health with lowering blood pressure…
7. Cholesterol levels, like tea, coffee contains a lot of antioxidants…
8. Increase that reaction time. If you are a gunfighter like in the wild west. Coffee gives that edge…
9. Risk of Liver Cancer and Cirrhosis is knocked down a notch…
10. Controlling Type II Diabetes is given a big boost of help by coffee and its chemical makeup…
As with anything coffee is the same and should be dealt with in moderation. If you think it is helping you, then do not get the notion that 10 cups of coffee a day will help you more…
I always look at our vices this way…
Way back in the old days we used saccharine in lots of stuff we ate or drank. Then some smart intelligent people experimented with mice. The researchers fed laboratory mice sweetened water that was equivalent to 800 cans of saccharin/cyclamate every day from birth until death. They came to the conclusion after stuffing enough saccharine in a mouse to kill it a hundred times over, that saccharine causes cancer… (Tidbit of information: saccharin and aspartame are and were owned and marketed by the same company- Monsanto. :()
So since I can not believe anything that is said by anyone called important. I ignore all that they say and then post and believe what I want to. That would be a good thing for you to follow also…
Coffee is good for you!
Oh! Tea is good for you also…
Posted by Kyle Keeton
Windows to Russia…