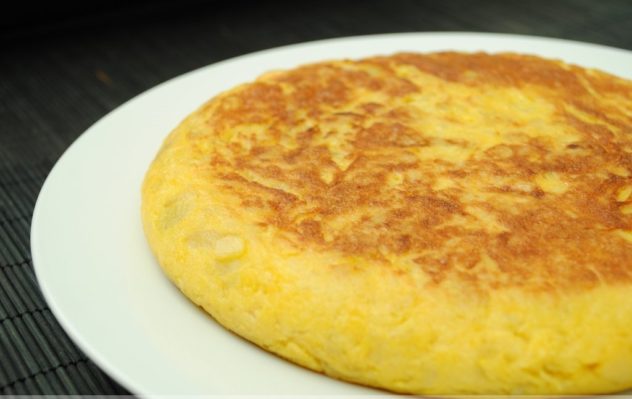 Drachona Recipe From Russia:
Ingredients:
8 ea eggs
1 c milk
2 Tb sour cream
1 Tb flour
2 Tb butter
salt (pinch)

Lets Cook:
Preheat oven to 300 degrees F. or 148-150 degrees C.
Crack and Separate yolks and egg-whites into two bowls.
Take egg yolks and blend with salt, sour cream and flour thoroughly. Then mix milk in slowly. Blend well…
In the other bowl beat up egg-whites until sorta foamy and stir with the ingredients in the first bowl gently. Do not whip…
Grease a cake pan (I use a 10×2) with the butter and pour the mixed ingredients in. (I also toss any left over butter into the mix.)
Bake in middle of a well heated oven. After setting oven on bake not preheat. It is done when a toothpick comes out clean… (20 minutes but be careful because these are eggs and sour cream. They burn easily. I like my Drachona to be very dark on the bottom and light on the top…)
Lets Eat:
Drachona is served with melted butter and green parsley.
Drachona is a very easy dish to fix and can be a wonderful breakfast for your family. It also lends it self to experimentation and you will find that using other flavors such as pumpkin, cheese or even garlic creates new flavors every time…
Lets Eat: Yummy…
WtR