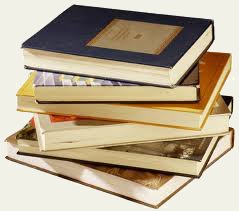 Galactic and Extragalactic Radio Astronomy: that is the subject that I was translating yesterday!
Sveta brought me an 8 page report on Galactic and Extragalactic Radio Astronomy and it was in Russian and had to be translated into English. A few weeks ago I wrote an actual abstract on Symbolic Dynamics and it brought back all my energies that were spent in the old days on science and mathematics…
I am one of those over qualified individuals that never got to use their education for any purpose what so ever, at least until I came to Russia. Here in Russia I have been able to dwell on subjects that I never was able to in America. Hell, I could never find time to read a book as an adult in America and now I am reliving the series of Gor Books by John Norman and enjoying them more than I did the first time, so many, many years ago…
Now I find time to read and write papers on the usage of mental stimulation in monkeys and what is has to do with the correlation to Symbolic Dynamics. I know, kinda boring isn't it?
Well not to me and I feel like my brain has finally woke up after all these years. When I was in school, I read a library full of books and then once the army, work and family became prevalent, it became impossible to ever find time to read anything more than a spreadsheet or magazine…
I use to wonder why did I get all that education in Science (Genetics none the less!) and act like I could only get a job that required a high school degree? Why I have a minor in history and psychology on top of a bachelor of science degree. Then I went on to get a degree in human resources and then I topped that off with a degree in quantitative and qualitative management. Plus I iced over that with a degree in dietary management and then sliced it all up nice and neat by getting a degree as a chef. I have a few more expertise's laying around but those are better left unsaid as they have to do with a past that was intertwined with the armed forces and the terrible things that are done by America…
Never once though have I used my education to do a job until I have come to Russia and then I only lately have expanded myself and use my science background to help out some scientists translate their works into English. That is where my background shines and the ability to think analytically…
I guess that is another reason why I love Russia. They have what seems like a thousand more days of available time to get things done. They are never in a hurry and you have the time to get things done. Working with Russians only requires patience and stay firm on what you believe. They will respect you and desire your expertise…
I have found it interesting that the Russian's talk opposite of us Americans. What I mean by that is summed up in this statement: "Americans and Russians say the same things, except Russians say it reversed!" Other words you translate something a Russian says and then you almost always inevitably have to move the ending (last half) of the sentence to the beginning of the sentence so that an American can understand it…
example – "See Spot Run!" in Russian looks something like "Spot Run See!" Just move the ending and it makes more sense to me… 🙂
Think and say what you want but that is how I see it and it works for me…
I never realized that the Russians had so much involvement in the scientific world as they do. The schooling that I received was so biased against the Soviet Block countries and Asian countries that it should have been a crime to have called it schooling. I am not saying that I did not get the information, but the information was not properly presented with total accuracy, according to who really discovered and developed ideas and theorems…
The waking up of a brain is a wonderful thing and everyday is a learning experience that I would not want to miss…
Have a nice day!
Kyle Keeton
Windows to Russia!