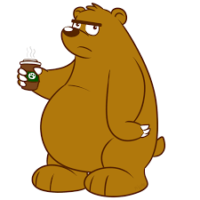 I can simply say: "Gillette I will never buy your products again. Proctor and Gamble? I will start phasing out all your products." Easy for me here in Russia! 😉
Аудитория по всему миру восприняла новый ролик крайне негативно, обвиняя бренд в мужененавистничестве Бренд Gillette, принадлежащий международной компании Procter & Gamble, выпустил рекламный ролик против домогательств, насилия и буллинга со стороны мужчин. В рекламе бренд заявляет и о смене слогана «Лучше для мужчины нет» на фразу «Лучшие, кем могут быть мужчины». В видео показаны сексистские сцены из фильмов, кадры судебных заседний и насилие над мальчиками.

The audience around the world took the video in a very negative way, blaming the brand for man-craving and harassment. The Gillette brand, owned by the international company Procter & Gamble, released a commercial against men who harass, violence and bullying. In advertising, the brand declares the change of the slogan "Is this the best a man can get" to the phrase "The Best Men Can Be". The video shows sexist scenes from films, court hearing cadres and violence against boys.
Source: Gillette раскритиковали за рекламу про токсичную маскулинность – Adindex.ru
The situation is more than it seems. It is not as simple as labeling all white men as animals and other men as the nice sweet appropriate guy. I think my sweet pea would tell you I am a sweet but grouchy bear, but I will rip your head off if you bother my sweet pea and you try to get into my life with crap…
This is the final straw, for me, and from now on companies that are anti-white male will be put to the back of the room. I am sorry that we have allowed the hate of all men to be slandered upon all men and no trial is necessary for us to be condemned. But, yes I am done with being a whipping boy…
I never would have survived to this point if I was always subservient to everything around me…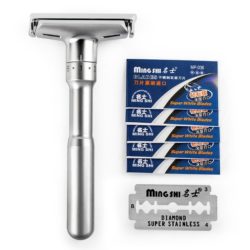 But, I just wanted razors and some shaving cream. That's all you had to do and all you have to do is sell it…. Oh well, I'm sorry it had to come to this, but it really is about everyone else and not us… (I have ordered an old style shaving system from Aliexpress and will use that in the future…)
It is about our boys and their future and they need to learn to be men not "Soy Boys"…
Goodbye Gillette, don't call me any more…
WtR
This video does a good job of explaining the issue…
---
So ~~~~~~~:
I woke up this morning and after training the neighbors son for his first fight at school with the Caucasian kid in his class, he is now proficient with Viking swords and Ninja weapons. Then I decided to rape and kill my wife while mansplaining to her that she didn't deserve to live anyway and that all women are bad, but then I used a Gillette™️ razor and I realized the error of my ways. I then proceeded to save every woman ever from anything bad and am now a hero to everyone in the world…

Thank God for Gillette™️ and their omniscient wisdom…
I hope guys stop buying Gillette products… (Okay white guys! The rest are all good guys!)