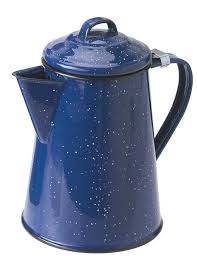 Sammy ran perfectly and the trip to Moscow was almost flawless. Only took 8 hours and we beat the rush hour traffic by about an hour. Which means that we were able to cruise smoothly into home. About 500 kilometers total traveled and despite constant road work being done the whole way back, watermelon trucks everywhere and the famous stupid Russian drivers. We arrived safely to our Moscow flat…
I have Boza back on a pattern again with his medication for his eyes. We accomplished the trip with minimal stress to his eyes. This was an important mission to succeed at, for tomorrow we take him to see his doctor and scheduled the eye operation. Then once Boza is stable with eye pressure, him and I will go to the Tiny Russian Village again. For that is where Boza and I thrive the best. Svetochka sees this and she understands that her bear and doggy need the country life…
Boza and I were up at 3:30 a.m. and Svetochka got up with us. So Sveta is off to work early and hopefully she will be home early.In just a couple of years Sveta will retire and by then we will have the Tiny Russian Village home ready for full time living…
The back wall of the village home will be rebuilt this next week and Vova is in charge of overseeing the guys doing the work.They will spray for termite, add two or three inches of insulation and cover the wall after reinforcement of the complete wall. -30 degree days will be mush easier after this work is done. I have to start digging big deep fence post holes. I have 50 to dig. That is what it will take to put up a new fence around the village home at 10 meters spacing. Then I need about 50 more to install in between at the five meter spacing, these are smaller posts, for basic support of just the fence…
We have to get ready for counteracting the Monastery traffic and influx of traffic. We almost lost our old fence in one section. Kids love to run amok down the mountain and they have a tendency to crash and burn as they try to turn the corner by our home. I like to think of the song "Wipe Out…"
Just fits as these crazy kids tear down the mountain and our place is right in the path. Maybe we need to install a padded wall?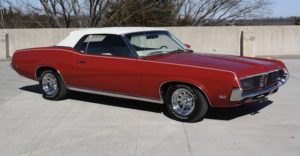 Love this song and it brings back memories. Memories from an interesting era. The Ventures – Wipe Out 1966 and I did a lot of chasing girls, we and I never caught, a cruising to music like this in a (Factory order personally and saw it built) 1969 Mercury Cougar Cobra Jet! Man if I had that car today and here in Russia, I could show them true muscle car power. That 428 CJ with Ram Air was an animal and I sneakily install SCJ additions the next year when it came out as the superior version of the CJ. I also had install nitrous and the car acted like a naked stripped ass ape with a bumble bee trying to sting it in the ass…
Oh the days when life was cool…

I remember I-70 and it was brand new from Saint Louie to Kansas City. A State Trooper had come to one of our weekend drag races on the new concrete path that led endlessly into the horizon. He had a Plymouth Fury 1970 with a 426 Hemi, not sure how stock it was? But he was on duty and was watching us play. (In those days cops were cool (very cool) for the most part!) I pulled up to our makeshift starting line and too my surprise next to me pulls this Fury all decked out with State Trooper insignias and all. He had uncapped the exhaust and allowed to to run open headers. I uncapped mine, as was fair. I had a pull bar to snap the vents open…

He yelled no nitrous, I nodded and we went for a four mile race to a small town called Grain Valley. Blue Springs Mo. to Grain Valley is about 4.7 miles and this run was for who could win the quarter mile and then who had what it too to take on a trooper car in the long run…

Four on the floor in both cars and at least 500 to 700 plus horse power (I will never tell how much was truth, for in my car, it was blueprinted and polished inside and out) with way over 1000 foot pounds of torque in each car exploded off the line. Everyone who had a car with any speed, tried to keep up with us as we took off, but no one but a 1970 Pontiac Fire bird with a Ram Air IV bored and stroked 400ci kept any were near us…

That Fury had tall highway gears, as I ate him alive in the first mile and quarter went to me. Then as I reached my upper RPM limit he started to catch me and in another mile had over taken me. Only thing I had left was nitro and that was a short term usage at this RPM. As he passed me I hit the lever and cranked it for five seconds. Passed him like he was standing still, then I shut it down and acknowledge defeat in the long run…

Then we stopped on the side of the freeway and waited for the rest to show up. He was impressed with "just a Mercury" and at that time State Troopers in our area were Mopar and only Mopar and I mean only Mopar. You could not run from these cars that they had…

Just a little bit of reminiscing from my past. I grew up in such a different world than what America is now. We raced two or three times a week at the Lake City Flats and we raced many times with cops who wanted to prove that their cars were faster than us kids cars…

I remember well the days of unfettered, huge displacement, high compression, airplane fueled tons of steel. Blowers that screamed, butterfly flaps that opened and sounded like a freight train roaring by and open headers on a big block that rumbled the ground as it idled…

No one cared, no one blamed others and no one did anything, but loved the freedom. That was what a car was, Freedom!

Tidbit of info: I switched to a tall gear (I had a stock 4.3 and went with a automatic 3.25) the next summer and we ran again! This time I almost had him and with nitro, I did have him…

Would love to play with those days again…
* * * * *
Now life is a Volga GAZ Wagon 310221 and you wanna know something? I love this car as much as I loved any muscle car I owned. But….
Wouldn't it be nice to drop a 460 Ford with close to a half ton of torque at the ground to make Sammy the Volga scare the pants off a few Russians?
* * * * *
Everything was done at the village home to ensure no issues, in case we can not get back soon. But, Boza and I wanna get back… 😉
Have a nice day…
WtR