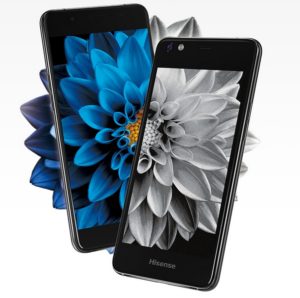 Hisense A2:
I ended up with a crippled brand new smart phone, asking me to make her healthy again. It was working but had a ROM installed that was full of bugs. Things worked, but nothing worked great and belied the fact that the phone has great hardware specs. In fact the phone is solid hardware wise but software wise it sucks…
The e-ink screen was very dark, very ghostly aftereffects and slow. Several internal settings, such as app managemnt did not work. That I am sure was on purpose to stop people from deleting their added crap apps…
Then I discovered something after extensive search on Chinese sites for the Hisense A2. The ROM on the phone (I was working on,) was not the ROM that came from the factory and was not any of the updates from Hisense….this means that we had a after market trashy supplier install their ROM and or Firmware to be more specific and they did a slappy crappy job of it….I am sure it was to install their apk's and damn to the customer…
Therefore, I did my homework:
Hisense Forum site below link…
http://fans.hisense.com/search.php?mod=forum&searchid=43&orderby=lastpost&ascdesc=desc&searchsubmit=yes&kw=A2
Best Rom to reset device with below link…
http://fans.hisense.com/forum.php?mod=viewthread&tid=123020&highlight=A2%2BL1261
There are bunches of links, but the two I give above ended up leading me to the information necessary to re-flash the Hisense A2 with a ROM that will allow updates to come from the main headquarters. The phone has updated 3 times since installing the ROM and it has become better and better each update….I watched carefully, for if it messed up the phone, I would have rolled back to the last good update…
By the way! I do not give a rats ass if you flash your phone. I am giving you the basics to salvage what is a good phone. As with everything in the world, you are responsible for your actions, if you are not able to tie your shoes and chew gum at the same time….then maybe flashing a ROM is not for you?
This phone is a book reader and has a true e-ink screen on the back. It also has a Amoled front screen and it will become my book reader to read nightly to my sweetie pie. She loves me to read to her and since she stole my other book reader for her personal use 😉 , as she travels the Metro in Moscow. I needed to find something else to read from, for my eye protection…
Specs:
| | |
| --- | --- |
| Device type: | Smartphone |
| Design: | Classic |
| Released: | 2017 r. |
| DualSIM: | |
| SIM card size: | Micro Sim / Nano Sim |
| GSM: | 850 900 1800 1900 |
| HSDPA: | 900 2100 HSPA+ |
| LTE: | 800 1800 2100 2600 |
| Other: | CDMA 800 EvDO |
| Dimensions (H/L/W): | 157 x 76.8 x 8.4 mm, vol. 101.3 cm³ |
| Display: | OLED Color (16M) 1080x1920px (5.5″) 401ppi |
| Second display: | LCD 540x960px (5.17″) |
| Touch screen: | |
| Weight: | 188 g |
| Battery: | Li-Ion 3090 mAh |
| Non-removable battery: | |
| Built-in memory: | 64 GB |
| Memory card: | MicroSD |
| RAM Memory: | 4 GB |
| OS: | Android 6.0 |
| Chipset: | Qualcomm Snapdragon 430 MSM8937 |
| CPU #1 Type: | ARM Cortex A53 |
| CPU #1 freq.: | 1400.0 MHz (4-core) |
| CPU #2 Type: | ARM Cortex A53 |
| CPU #2 freq.: | 1100.0 MHz (4-core) |
| GPU Type: | Qualcomm Adreno 505 |
ROM basics and flashing:
Software Name: A2-T card upgrade ROM
Software version: L1261.6.06.06.00
Release time: 2017.05.22 release)(updates will install up through january 2018)
Version Description:
1. Add WeChat read chat function
2. Optimize the weather cover display logic
3 remote control to optimize the matching strategy to speed up the matching speed.
4. Optimize a key cleaning function, can release more memory.
5. Reduce some applications such as Launcher memory footprint
6. Change the pocket mode policy to add a vibration rule
7. increase the front screen wallpaper
8. Optimize front screen TP firmware
9. Optimize Launcher reaction speed
10. Optimized mute volume setting bar display
11. By default, the "Show application icon when notification" function is disabled
12. Front and rear screen unified input method configuration
13. Optimize ink screen settings menu
14. Optimize the screen back light adjustment mechanism
15. Add call cover function.
Upgrade method: Use T card to upgrade…
T card upgrade method: (Other words SD Card)
1. The upgrade will clear all non-factory preset user information in the phone, please save the important data in advance.
2. Make sure the battery is charged enough. It is recommended that you have at least 50% battery capacity to prevent power failure during the upgrade process, which will cause the upgrade to fail.
3. Prepare a TF card, TF card first formatted into FAT format;
4. Download the product software version (usually compressed package, and divided into multiple compressed sub-packets) compressed package decompression, the resulting file named "A2.bin" copied to the TF card root directory;
5. The TF card into the phone, the battery into the phone. Confirm the battery power is greater than 50%, if the battery is low, please charge;
6. At the same time hold down the "volume +" and "volume -" two side keys hold, and then press the power button, the phone will automatically enter the T card upgrade mode to upgrade, if the phone did not enter the T card upgrade mode, shut down After repeating this operation.
7. Wait for about 5 minutes to complete the upgrade, will prompt upgrade success.
8. According to the prompt after the upgrade is successful restart, if you do not have this prompt, then press the power button for more than 20 seconds reboot, upgrade the boot time required for a long time is several times the normal boot time, please be patient.

Extract ROM password: 55933 once downloaded from link above….it is a RAR file…
I am posting this information to give the buyers of this phone recently a fighting chance at have a great phone. It will still take some studying on your part. My suggestion is to look at any and all links you can find about the Hisense A2 and study…
I saw a ton of comments from people on European sites, complaining about the phones and the software. This is what happens when a phone has been discontinued and someone grabs the leftovers to alter and sell for their benefit, out of the country that it was designed for. Hisense has now released the Hisense A2 Pro and it is a better phone yet, just make sure you get it from a reputable source….as with everything in this world…
I found my book reader and then found that I had a fantastic smart phone underneath that book reader….and since it was discontinued, it was dirt cheap…
WtR