At the UN we're always asked to do more & give more. So, when we make a decision, at the will of the American ppl, abt where to locate OUR embassy, we don't expect those we've helped to target us. On Thurs there'll be a vote criticizing our choice. The US will be taking names. pic.twitter.com/ZsusB8Hqt4

— Nikki Haley (@nikkihaley) December 19, 2017
Hmm…
Trump then said…

Donald J. Trump has threatened to withhold "billions" of dollars of US aid from countries which vote in favor of a United Nations resolution rejecting the US president's recognition of Jerusalem as the capital of Israel…

The Associated Press said Mr Haley had written to most of the 193 UN members states warning of possible retaliation. She said the President was taking the matter personally.

Speaking to members of his cabinet on Wednesday, Mr Trump said he liked what Ms Haley had spelled out. "For all these nations, they take our money and then vote against us. They take hundreds of millions of dollars, even billions of dollars and then they vote against us," Mr Trump said.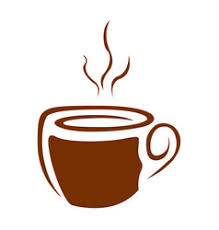 So foreign aid (and or otherwise known as bribery) on the part of the American people to countries around the world, is really just a giant slush fund to be used by the president and or government of the US, to bribe sovereign nations into doing what the Empire desires and demands. That is about as ugly as an "Ugly America" can get?
Can you buy friends and love?
What if you must threaten to get your way?
How did the threatening and use of fear tactics against the world go for the USA this time? Did it work? Was it necessary America? Do you feel better America? Take another shot of whiskey, for isolated you become, more and more everyday. As you roll around in your own waste….even Mexico and Canada abstained…
The General Assembly voted 128 for and 9 against, with 35 abstentions in favor of the non-binding resolution.
Not well at all…starting to get interesting…
https://www.un.org/press/en/2017/sc13125.doc.htm
WtR