Hybrid power plant: Hybrid renewable energy systems (HRES) are becoming popular for remote area power generation applications due to advances in renewable energy technologies and subsequent rise in prices of petroleum products. A hybrid energy system usually consists of two or more renewable energy sources used together to provide increased system efficiency as well as greater balance in energy supply…
Russia's first hybrid diesel/solar power plant: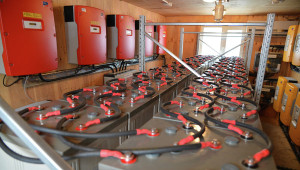 Russia launched a 140 kW plant (that utilizes battery storage, solar panels and diesel fuel) in the nature reserve located in the Altai Republic and it has been operating in test mode since March 1, 2013. It is expected to meet most of the electricity needs in the mountainous village of Yailyu where it is located, saving about 50 percent of current diesel consumption.
Solar power will account for 30-40 percent of the plant's total kW output, with the rest supplied by its diesel generator. The generating plant will have a minimal guaranteed service life of at least 25 years…
This is a test run for future electrical needs all over the remote ares of Siberia…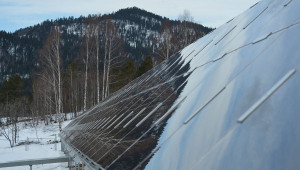 It is a lot like a hybrid car that utilizes fossil fuels and batteries. Working together they make an efficient car and in the vast wilderness of Russia, these new hybrid power plants just make sense…
I found this interesting and it has to be good all the way around for everyone. Siberia is unbelievably remote and I am sure that more days than not, many villages in Siberia are without power. I know that is an issue with our little Russian Village that we have a home in and we are located only 400 km from Moscow…
This is a good answer to replace that aging infrastructure that is crumbling down from the Soviet era. In fact this is a great idea for all countries to look into and try to utilize renewable energy sources at the same time as we use fossil fuels…
Post by Kyle Keeton
Windows to Russia…
The copy scores 50.9 in the Flesch Reading Ease test, which is considered fairly difficult to read…