Russian granny fights off attack by lone wolf: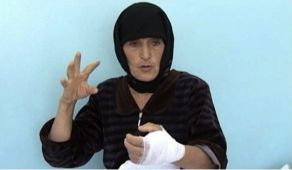 A woman from a village in southern Russia fought off a wolf with her bare hands and killed it with an axe. Aishat Maksudova from Novo Biryuzyak village in the Russian North Caucasus republic of Dagestan was with a group of villagers herding cows and sheep.
She heard the cry of a calf being attacked by the wolf.Mrs Maksudova managed to save the calf but the wolf then turned its attention to her, clamping its jaws on to her hand.
Читать далее
Source: Voice of Russia.
Windows to Russia…
Related articles