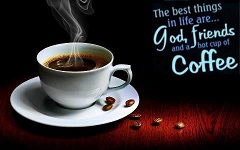 While the west warmongers and screams about a resurgent Russia, evil demon Russia, a Russia waiting on the abyss of sanity to consume Europe and then the whole world. This American is undoing the hate caused by that misinformation, that is being falsely spread about Russia, as I walk in the Tiny Russian Village. It may be only a few at a time, but I give a typical Russian more to think about, when it comes to Americans than what the western media has worked hard at to portray Russians as in American/Western eyes…
I meet people constantly and because I live in Russia, they are Russian. Grey/blue eyed Russians most of the time. Yesterday, one of the half dozen Russians I talked to was named Antolly…
Antolly is my age, divorced as I am, pot belly like the one I have and grey haired as I am. Other than simple physical differences, such as I was larger in stature and brown eyed, we were the same person. Two men meeting for the first time near the woods of a huge forest and simply walking to enjoy life. Antolly had a daughter back home in his village, who spoke some English and as all Russian dads, he called her to talk to me. He was proud to have an English speaking daughter and she also spoke some French, German and of course she spoke fluent Russian… 😉
Antolly also loves the Beatles as most Russians I meet do…
He asked me about where the road we were on would lead him and as we talked, he discovered that I was an American. He was and is as almost all Russians, astounded that an America was to be found deep in a Tiny Russian Village and actually living in Russia. Then I realized that he was almost crying and had to work at not letting his emotions get the best of him…
I looked at him closely and here is what I saw; A very intelligent intellectual type of person, has one child, loves life, not rich financially, embraces new ideas, things and people: Plus wonders why America hates him so much?
Then it saddened me to think that so much of the world is like this guy! Very intelligent and always wondering why we hate them. They love us and desire to have America embrace them with the good side of America, but as most all I meet, they are no longer starry eyed drunk with blindness toward how the west is treating them…
Antolly and I parted after a long visit and not before exchanging phone numbers. Then he said something that made me realize what it is all about…
Antolly said in broken English and remember that he loves the Beatles and this time tears almost came to my eyes…
"Abby Roads, With A Little Help From My Friends, You Know My Name (Look Up The Number), Nowhere Man, I Just Don't Understand, How Do You Do It, Good Morning, Good Morning, Good Night…"
All Beatles, most titles and he knows by heart every Beatles songs, words and all…
I stood there and realized that he just in his head came up with a combination of song titles that expressed himself to me in English. The message was clear and easy to understand, at least for me…
"Yesterday," I made a new friend!
Antolly from Russia has been given a new look at Americans and liked what he saw. His daughter was so happy to talk to me on the phone and most of all…
We hugged as we parted and he said, "Friendship!"
I said, "дружба" – (druzhba or friend(ship))
And we both understood each other using the others language…
* * * * * * * * * *
I made a new friend in Russia and as Svetochka says time and time again, "That is just right!"
WtR