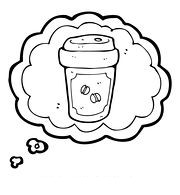 I watched a restaurant send food out to the homeless! I watched people who have no food, getting food at the back door of a restaurant. I watched a truck picking up garbage for hogs. Yes this is Russia, where I saw this…
You better not do that in America anymore and or at least get caught and or told on…
I remember when I use to give all leftovers to the homeless shelters and all garbage of food items to the local farmers. Yes this was America, but that has all changed…
I remember when there was no waste of food in my kitchens and that my friend is very important…
But not anymore is it important…
I remember when I was visited by 8 law enforcement personnel. I was arrested for refusing to stop giving homeless people food. Food from out my back door. Food that I personally handed them. Food that was perfectly fine and safe. Food that would be wasted otherwise…
I remember three officers with weapons drawn as they entered my cafe and presented me with warrant for my arrest and warrant to search my cafe. Wanna know why? I donated free food to Veterans Club and did not have it okay-ed with the local jurisdiction. My food crossed county lines… (Oh My!)
I also remember when I was arrested for refusing to stop giving food to a homeless shelter. I would give them leftover food, in  throwaway type trays and people who had nothing, could eat a good hot meal…
I was taken to court for refusing to stop giving food garbage to the farmers. Farmers would take the left over garbage (Just food!) and cook it and then feed the hogs. I spent 2 weeks in jail for that…
I got to where I wanted to greet every cop with the middle finger, because they were all worthless and could not think for themselves! They seemed to have a mind set of a Zombie and that was that…
I spent years fighting the system in America, trying to help people who needed food and received food through a soup kitchen system…
I remember when I had to stop buying raw milk in food service! I remember when I had to stop buying real tomatoes in food service! I remember a whole bunch and none of it was beneficial for you or I…
Now I watch the world in Russia and watch the local restaurant get milk from the farmer. I watch veggies purchased for customer consumption being bought at the farmers market across the street. I see employees taken leftover food home to feed families, at no cost to them! Literally, I see the world that America was when America was smart, but this is not America that I live in! It is Russia…
What made me express what I am thinking today? Good question and it centers around the fact that everyday, I see another article from America and it is trying to stifle people from helping other people. Like this article…
A woman in Philadelphia is facing a fine for feeding hungry children. Angela Prattis was threatened with a $600 fine for every day she handed out free food.

The local government has tried to get citizens to quit feeding the hungry, hoping that doing so will force the poor into shelters.

Prattis distributes meals every day from the gazebo in her yard. She believes the government has more important things to worry about.

"You have houses here, the roofs are falling in, and they could be focused on a lot of more serious issues than me feeding children," Prattis said.

"How is feeding kids a bad thing?" she asked. "I'm doing this from my heart because I love children. And these kids are hungry. Last Friday, I had 20 children walk to my house in the pouring rain for lunch, and at 2 p.m., they came back for a snack. Tell me this program is not needed."

But Township Council Chairman Stanley Kester says that rules have to be followed.

"She wants us to bypass or exonerate her from the zoning hearing. She just doesn't want to pay to do things the right way. We can't just start exempting everyone from our laws. If you do one, you've got to do everybody," Kester said.

Prattis will have to pay $1,000 to continue her program.
But Kyle how do you know that this is true?
Did you read above? I have been arrested for fighting the system and trying to not waste food. But in America we waste enough food to feed the hungry of the whole world every year…
There are nearly one billion malnourished people in the world, but the approximately 40 million tonnes of food wasted by US households, retailers and food services each year would be enough to satisfy the hunger of every one of them.
I have been around awhile and I have fought the system. Unlike you who have hidden behind your door. I watched years and years ago all of our rights being taken away and I guess I finally got fed up with it all…
For now I am in Russia and I can buy homemade sauerkraut, meat from the back of a truck, veggies from a babushka grown in her garden, raw butter and raw milk from a truck on the street and if I want to bad enough, I can set up a lemonade stand on the street corner and the cops will walk by and not even look at me. This is in one of the largest cities in the world (Moscow, Russia), not a tiny village on a river bank, that has two cows and 5 babushkas…
In America I have been arrested for standing up for what I believe is correct! I have been arrested for trying to feed people who were starved. I tried to not waste perfectly good food. I was arrested to keep a farmer from getting good slop for his hogs…
I know all about America, I have been there done that and one day you will do that too…
WtR