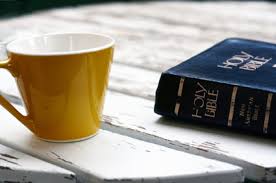 The Church is the Soul of an empire. There can be only one center. For the present Orthodox Church it is Moscow! The Church will vitalize the empire and the empire will stress the importance of the Church. Constantinople is over and Ukraine is a pawn…
I am thinking that geopolitics have runneth over into Orthodox church politics. Let's not forget that Patriarch Bartholomew is supported by the American Greek Orthodox church, and other behind the scene groups and would thus be influenced by America with money and other illegal support…
Hmm….Catholics support this move! Hmm…
The Orthodox Church is on the brink of a new Great Schism | CatholicHerald.co.uk…
For centuries, the archbishops of Constantinople could credibly claim to be the "Ecumenical Patriarch". Their see was the "New Rome", centre of the oikoumenē, the "inhabited world". Today, their successor, Patriarch Bartholomew, looks beleaguered. The guards around his residence in the Phanar quarter of Istanbul reveal his threatened position in an increasingly Islamified Turkey. But now he seems poised to gain other powerful enemies, this time within the Orthodox Church itself, by unilaterally recognising a Ukrainian Orthodox Church independent of Moscow.The renascent Church of Russia, thought to comprise more faithful than all the other Orthodox Churches combined, covets Constantinople's leadership role. Styled "the Third Rome" since Tsarist times, Moscow believes geopolitical reality should give it more weight than Bartholomew's aura of the Byzantine past.
Source: The Orthodox Church is on the brink of a new Great Schism | CatholicHerald.co.uk
and…
US officials openly reveal the fact that the Patriarchate of Constantinople is under the auspices of the US administration.In the same time way, in April of 2018, the former US Ambassador to Ukraine, and now the ambassador to Greece, Geoffrey Pyatt[18] visited Mount Athos and without any concealment, wrote on Twitter that he:"Had the honor of meeting Metropolitan Hierotheos of Nafpaktos at Vatopedi. We had an important discussion on Orthodoxy worldwide, and U.S. support for the Ecumenical Patriarchate."
Source: What moved Patriarch Bartholomew to lay to ruin Ukrainian Orthodoxy? / OrthoChristian.Com
Don't play the video unless you like heavy metal rock like I do….well, I like all music, just about. Rap kinda sucks….and it is what they play in McDonald's around Moscow….ewwww….
Lets dance to a Holy War…
WtR