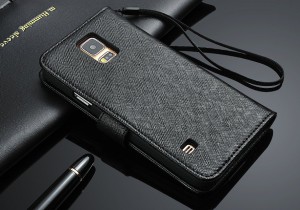 Unhackable
In Russia, created TaigaPhone – smartphone with enhanced protection from cyber-espionage. Developer – LLC "Taiga systems", 99% owned by the head of the group of companies InfoWatch Natalya Kaspersky. Russia's new smartphone is designed for corporate customers and will be distributed with the software product InfoWatch. Already created a prototype smartphone limited batch for testing.
– No information from the device – photos, documents, telephone conversation, the location data – can not "leak" without the user's knowledge – says co-owner of the second "Taiga Systems" Alex Nagorny. – This is not a ready-made solution, and completely made us a device – Custom design, engineering and circuit design. The phone will be made in China.
Alex Nagorny said that their company did not develop a new operating system – it's too expensive. Reworking platform Android, the company created its own firmware – Taiga.
– This firmware provides several levels of protection. The user may choose to disable or enable the individual components of the system. For example, you can completely disable access to the camera, or location – said Alexei Nagorny. – Or make your phone "brick", who only knows how to call. Or even not be able to call, just to show who is calling. Access to the microphone can also be disabled. Setting controls only 1-2 buttons.
The user will still be able to download apps from the official app store Google. That's not bad, say experts interviewed by "Izvestia", because the main threat comes from alternative stores.
– Many users are infected with malware when downloading applications from unofficial sources, the transition to phishing links in social networks and phishing pages – said Victor Chebyshev, antivirus experts "Kaspersky Lab". – Speaking about the official app stores, there were reported a few cases of incidents with the spread of malicious programs.
The device has a visual alarm that notifies the user if some application on his phone will try to turn on the microphone, or send a message.
Senior Systems Engineer Symantec and information security expert Oleg Shaburov said that their company has an application that allows you to control the on and off as necessary work of any application or control the transfer of data.
According to Alexei Nagorny, TaigaPhone will be virtually safe from the point of view of information leakage.
– When turning off the usual phone is in standby mode. For example, GSM-module which allows you to record your location on the base stations, while continuing to work – he said. – We have solved this problem. There is a special solution that allows you to completely turn off the phone.
Oleg Shaburov said that he had read a study on the possible activity of some modules of the smartphone when the device is turned off. In addition, any phone in the theory does not guarantee protection against hardware bookmarks.
– At household level, such hardware bookmarks you will not find. Release party mobile devices with hardware bookmarks only by governments and state organizations, – the press service of the Group IB. – That's what they are and hardware that software to detect them will not work. To spy spetsluzhby take information from communication channels. It is easier and more convenient than infection smartphone.
According to the analyst Mobile Research Group Eldar Murtazin, the world's handset makers are already declaring complete data protection. For example, about four months ago, the market appeared BlackPhone – European project based on Android, promising cryptographic information. According to Eldar Murtazin, build a fully protected machine is not possible. The phone is designed by Russian engineers, but assembled on foreign chips.
– When you hang the alarm on the car, you can be sure that the car does not get stolen? No. Question signaling equipment, cost, etc., – said Eldar Murtazin. – So it is in your phone. Knowing vulnerability in the chips, you can bypass the security system.
Managing Partner TMT Consulting Konstantin Ankilov said that now the world's corporate phones are not common. Most often, the employee himself buys a phone, and the company sets him superstructure security and software applications needed for the job.
– Rugged phones are in demand in the power structures or in other organizations where there is an increased need for information security. But the main demand will be on regular phones, and leakage problems will be solved by the installation of various add-ons – says Konstantin Ankilov.
Options and cost TaigaPhone Alex Nagorny did not declare. "Taiga systems", he said, is in talks with a number of device manufacturers about installing firmware Taiga smartphones third-party companies.
Own-branded smartphones YotaPhone («Yotafon") produces a Russian company Yota Devices. A distinctive feature of this device – two screens (additional screen made by electronic ink technology, located on the back side of the gadget). The first model YotaPhone was released in December 2013. YotaPhone 2 appeared in December 2014.
Original: http://izvestia.ru/news/583168