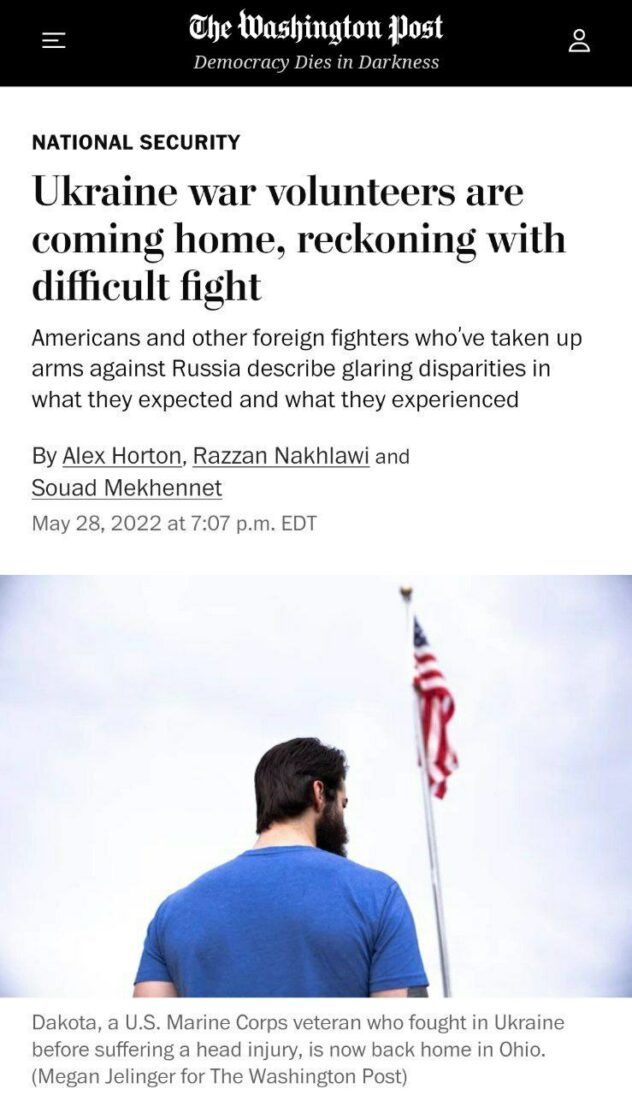 🇺🇸 🇺🇦 ❗ Arrived – bombed, left – didn't like it.
The Washington Post correspondent spoke to foreign mercenaries who had already "evacuated" from Ukraine.

▪️ The command gave them Javelin anti-tank systems and asked them to teach the soldiers of the Armed Forces of Ukraine how to use them. However, there were no batteries for the complexes.

▪️ The radios were listened to by the RF Armed Forces. The solution was found in unprotected WhatsApp messengers, which is why they were often hit by artillery.

▪️ The mercenary commanders did not know where the RF Armed Forces were, where they were being deployed, and they were sent into battle without the necessary equipment, weapons and the proper amount of ammunition.

▪️ "8 out of 20 volunteers left their posts: one broke his machine gun, and the other feigned injury," the "volunteer" told the publication.

▪️ The general opinion is disappointment with the discrepancy between their "expectations" and the "reality" that they saw there.
So real war scared you?
Interesting at how so many come for glory and run for their lives…
WtR