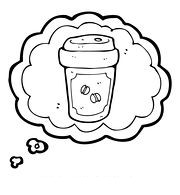 For about ten (+) years now. The US has been on a accelerated destructive path. I watch what the rest of the world is doing. I follow multiple news organizations from many countries and it shows me that the USA is very isolated and very unknowledgeable about the real world…
It is as if we Americans live behind a wall and never look outside that wall, even though that wall has windows, ladders and doors to allow us to see/climb and go through the to the outside…
The wall! Your success is on the other side. Can't jump over it or go around it. You know what to do. – Dwayne Johnson
Therefore, we and our leaders in the US and the west seem to see the wall and think that is the end of importance…
China has never questioned the reliability of US suppliers in the past. But ZTE's case suggests that US supply is not reliable. The global supply chain is fragile in the face of politics. Americans have started to reckon upon means to counter China's rise and restraints on high-tech exports to China are their leverage. The US may use this tool more widely in future.
Oops…
President Xi of China, and I, are working together to give massive Chinese phone company, ZTE, a way to get back into business, fast. Too many jobs in China lost. Commerce Department has been instructed to get it done!

— Donald J. Trump (@realDonaldTrump) May 13, 2018
Yup, Oops and we better back track very fast. Just as we have done with the Russian Rusal destruction of our USA industry movement…
Now the US found that we put or foot in our mouth again with ZTE and as with the Rusal aluminum fiasco, tried to sink ourselves. We have personal issues and they are getting worse. The ones outside our wall are gathering the tools to finally ignore us and it is all because of us, we, ourselves and you and I….all those around you…
ZTE is all about processors and using them as leverage. What we (Americans) seemed to not understand was that China has almost caught us in processor technology and now they will bypass us, for there is no trust anymore….
Every time we try to sanction, blackmail and twist someones arms in the international arena, we tell the whole world that we are weak and our future is unstable. This has been going on for a long time and while we spout rhetoric, threats and sanctions others are making the deals to change the situation and we are not invited….because we, excluded ourselves by our actions…
Now we have done it again with Iran…
As China has no intention of going along with any new US sanctions on Iran, the stage could be set for a rise in tensions – Source: Trump's betrayal of Iran deal brings US-China trade war to a much scarier level | South China Morning Post
I will add to the above: Russia will not go along with the Iran sanctions also. This is evident by the stance being laid out by China and Russia in the last few days…
What will the EU do?
I have a good answer: First thing is to look a world map.Then after realizing what side of the pond the EU is located on; Call Russia, call China and become fully invested in the Silk Road by China and embrace with confidence a Russia for cheap stable fuel supplies. Plus as an added bonus, I would expel a bunch of non important spying US diplomats from the EU. Learn who the real friends are and the real foes are….Oh while the EU is trying to grow a pair of balls, drop the dollar completely….Russia and China will embrace the Euro, as it is to their advantage also…
It all makes no sense to be the whipping boy. To stay on top you must embrace change and treat others with respect. Long term relationships are vastly more important than short term gains…
WtR