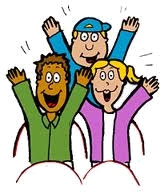 In all the asthmatic Western media exclamations being directed at Russia at this moment in history over Putin and the Russian presidency coming up in March. The one affair, a lot of Western journalists have excused from their articles and fail to acknowledge 99% of the time, is that the strongest and best-organized political action force in Russia to counter Putin is none the less… The Communist Party!
Yes the dreaded, evil that we must wipe off the face of the earth, you know that communist party! Yes the one that Lenin, Stalin and Brezhnev all loved with open arms, which has a continued attitude of absolutism and adverse bread-and-butter policies!
Gennady Zyuganov has run the escapade since 1993, because everybody else with an aptitude and appetite for cold hard cash left the party to accomplish a quick buck…
Yes that communist party…
So while you root for who the Western press pushes for Russian president, as you sit in your home, as a armchair politician. Just realize who you root for, because it goes against all that you have been told all your life. I know that it goes against what I was told and I lived right there with you most of my life…
So – Lets Go Communist! Lets Go! Lets Go Communist! Lets Go! Lets Go Communist! Lets Go! Give me a C! Give me a O! Give me a M! Give me a M! Give me a U! Give me a N! Give me a I! Give me a S! Give me a T! What does that spell… Communist! Lets Go Communist! Lets Go! (Catchy cheer isn't it?)
Hmm…
Kyle Keeton
Windows to Russia!
PS: I think that it would be interesting (maybe?) to see the communist get in power in Russia again! As Sveta would say, "That would be just right!" Sveta votes communist by the way…