First:
Boza is doing great, we have finally found the medicines that work, but do not make a zombie dog from him. At the end of June, Boza gets his left eye operated on. He will have a shunt put in to drain the excess fluids. Finally getting somewhere…. The left eye is a lost cause for sight…
The right eye is doing great and we are saving sight in it. He will never see good, but he can now chase голуби (golubi) or pigeons and they love to come right up to him and see if he wants to share any food… 😉
Good birds…
Second:
This Sunday we will leave for the Tiny Russian Village…
We will stay two weeks and will shut the village home down for the winter, plant white lilacs, let Boza run and play, allow me to energize, let Svetochka have a vacation and try to get the car's body work and extra engine stuff done. Our mechanic is in the Big Village…. All in two weeks, oh my!
Third:
[contentcards url="http://www.mgavm.ru/"]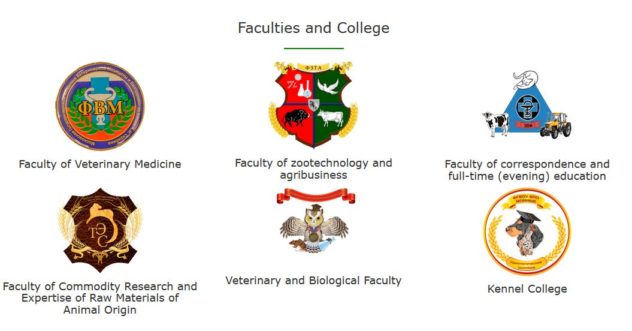 This is Boza's main doggy hospital, university and all around any animal care place. Huge place and wonderful. Full of international students and more so with local students from Russia. It is interesting to see lots of British black students. It should make you think why they come all the way to Russia to learn to be a veterinarian?
Basic information about the academy: Just for your tidbit of information…

Full name: Federal State Budget Educational Institution of Higher Education "Moscow State Academy of Veterinary Medicine and Biotechnology – MBA named after K.I. Scriabin

Short name: FGBOU VG MSAVMiB – MVA them. K.I. Scriabin

The Academy is one of the oldest universities in Russia, founded in 1919 in Moscow.

Location location (legal address): 109472, Moscow, ul. Academician Scriabin, house 23
Actual address: 109472 , Moscow, ul. Academician Scriabin, house 23
Contact phone numbers
8 (495) 377-91-17 – reception of the rector
8 (495) 377-93-32 – admission committee
8 (495) 377-92-88 – receptionist of the pro-rector for academic work
8 (495) 372-43-85 – the center of pre-university training
8 (495) 377-89-36 – department for work with foreign students
8 (495) 377-92-24 – veterinary center
E-mail: rector@mgavm.ru
Mode / schedule of work

The work schedule is from 9.00 to 18.00 (13.00-14.00 break) with a five-day working week.

The mode of work of the faculty is from 9.00 to 17.12 with a five-day working week.
Yerevan Branch Office

National Agrarian University of Armenia
Address 0009, Republic of Armenia, Yerevan, Str. Teryan 74
Contact phone numbers
Reception (+37410) 52-45-41,
Office (+37410) 58-19-12
Website www.anau.am
Email info@anau.am
Founder of the educational organization

Ministry of Agriculture of the Russian Federation

Head: Tkachev Alexander Nikolaevich

Legal address: 107139, Moscow, Orlikov Pereulok, 1/11

Contact phone numbers
8 (495) 607-80-00 – phone of reference service
8 (495) 607-83-62 – fax
Email info@mcx.ru
Website www.mcx.ru
Working hours:
Working time 9:00 – 18:00
They care for any and all animals. From kitties to horses… (Did not see any elephants though! But I am sure I saw bears!)
Fourth: America the Land of the Free and of course always the Truth!

[contentcards url="http://www.zerohedge.com/news/2017-06-05/nsa-leaker-called-trump-piece-shit-fan-bernie-sanders"]
As reported earlier, Reality Leigh Winner is the 25-year-old woman who stole "Top secret" documents from the National Security Agency and leaked them to The Intercept, "confirming" that the Russian military intelligence GRU was behind an attempt to hack more than 100 local election officials.
Oh my! How convenient….
Fifth: (and in honor of the endless chaos!)
"Ta-ra-ra Boom–de–ay"
Have a nice day everyone…
WtR