It is not new news that I love smartphones and particularly Android smartphones. Soon I am hoping to love Huawei Harmony-OS, yet that is another day and post. Today I will be looking at one of the most unique devices and a device that I have found to be perfect….it is now my daily driver and I love it…
My phone started as a LG G8x ThinQ AT&T version. Please if nothing else you listen to as I write this….do not buy an AT&T version of anything, unless you live within the confines of the USA and or a very few other confined technology lacking countries, similar to the USA. Buy international versions or don't buy at all and that includes within the USA itself…
It updated one time against my wishes and died! AT&T refuses to allow anyone access to their software and LG's own version could not flash good enough to fix it again. Frustrating to say the least…
Nuff said: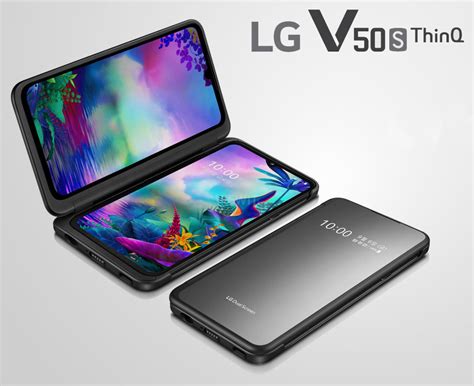 I had received a good deal on a AT&T G8x Dual screen. So I chanced it and found that within the disaster that was a made for USA technology, was hiding a gem, waiting to get out…
To make a US phone work properly in Russia, they did a few things that crippled the phone and many things that were available on the South Korea V50S were hidden for some reason inside the phone by software and a special altered secondary motherboard used to charge the phone through. Secondary board is either a G8X or a V50s and the main motherboard is the exact same board between both phones. Exactly the same and I am not sure how and why it is done this way? I suspect that it is a refurbish and an AT&T copyright issue?
To make a long story short:
Svetochka helped and we gathered parts to rebuild the G8x ThinQ into a LG V50s. Once the parts were gathered? We did surgery up on the AT&T G8X and created a South Korean V50s. Gained 2 G's RAM (from 6 G to 8 G) and went to 256 G's ROM (from 128 G to 256 G). Plus kept the superior Gorilla Glass 6 (vs G 5) screen on the G8x and the superior camera system stayed the same…
I call it a "refurbed refurbished"…
I simply love it. Dual screen, folding phone,  works perfect, Android OS from South Korea vs crippled AT&T Android OS, multitasking delight and a fantastic phone to boot!
I studied, we (my partner in crime – as I like to say) gathered, we operated and with a touch of luck….Svetochka and I together created the perfect phone to do anything with, plus the camera is simply one of the best cameras that I have ever had on a phone. It really was a fun and simply neat experience to do…
Have a nice day and if anyone wants more information? Just comment and I will try to get back to you about what we had to buy and do…
WtR