When in a Tiny Russian Village, the comforts are what you make of it. If you are lazy and ignore all around you. Life gets rough and you have no one but yourself to blame. You let your fence collapse, that is your fault. You allow your house to fall apart, that is your fault. Anything can be fixed, stuff and parts are all around. A collapsed home that no one has lived in for many years is a treasure trove of parts. A piece of steel laying on the ground, after being dug up by the bulldozer, is a repair piece for the car. It is what you make of it, that is life…
Therefore, while I get comments about how stupid it is to live in squalor, I actually live in grandeur!
I have said before, "It is the little things that count!"
* * * * * * * * * *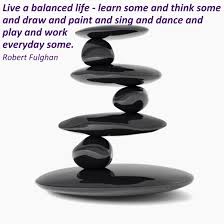 The above said, now I must slow down…
Today, I must stop and smell the coffee! I realized last night that I have been driving myself to hard. Once again, I find myself driven. I do it to myself and no one else is to blame. That is what pushed me to become a corporate big wig and what almost killed me. Why I even feel guilty enough to write about it. I have to write this and realize that I have pushed too hard…
I still feel guilty and am self-driven to work harder. I never have enough time to get done what I have to do. In my world of corporations, tomorrow was always too late and too far away. Tomorrow was money lost and time was expensive…
Here in the Tiny Russian Village, I am learning, life not lived is lost and time is perfect tomorrow…..
It is called, "Balance!"
Can you say, "If I die tomorrow, I would be happy with my life?"
I can…
WtR