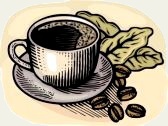 While I did not see much choice for the Russian presidency and Putin winning was a foregone conclusion. I have to say that Russian people are what they are and being happy with a long term person in charge of the country is prominent in Russia…
So in effect I am happy for the Russians and they got who they really want…
But America is another concern for me and since I am an American, I have issues with the way the elections are being run in America…
I have watched the republican nomination procedure very closely this time and cheating is the word of the day, week, month and year, as per concern about the shenanigans going on with the republicans…
The republicans have shown that they do not care what they have to do, but whoever is wanted will be there, even if we have to bribe, corrupt, cheat, lie, steal and be unmoral, to accomplish what we want…
Now we will not talk about the democratic side of thing, because that has been proven to be a waste of breath any time and now, without a doubt, the republicans and democrats have become one and the same, at the same level of life and we now have two main parties (The only parties allowed, really!) that have nothing in common with anyone but themselves…
So what am I talking about?
I guess what I am really talking about is that Americans need to get rid of the political system that is in place in the US and do something different. I do not care what we do and put a king in for all I care, but change what we have…
I don't care! Remove the Congress, remove the Senate and please get rid of the president! Then start over from scratch…
Can it be done?
Yes it could it is done all the time around the world and sometimes it makes a big difference…
I like what I see in Russia to be honest…
The president is the foreign affairs guy and the prime minister is the Russian government. You have two branches of power with almost equal strength. It helps to balance things…
In America you have a president and vice president and the vice president is there as well, who knows why he is there? (Other than to take over president if president becomes incapacitated.) If you think you know, you are wrong! He does nothing and has no power what so ever, unless he is allowed power by the president…
In Russia, the prime minister calls the shots in the government and you know what he is up to all the time. Decisions are made daily by the prime minister and the government is at his beck and call…
The president is 90% of the time dealing with other countries and such. The Russian president and Russian prime minister is in daily contact and meetings. They run the country together and work together. Each man has his section of Russian to deal with…
The president has final say on some issues, but as I am seeing it! The prime minister runs the Russian government, while the president runs the whole country…
Either way you look at it, it is a tandem of ruling power that runs Russia…
At least that is better than the dictatorship that runs America. The American president has reached a point that he has no balance against what he does. He freely does what he wants a will and no one can bother him. He is not responsible for any actions he takes, even actions he takes against his own people. No one is there to sit him down and put a leash on him…
Russia has that leash and I see it, but America has gotten rid of that leash and we are paying for it. Bush Jr. pushed the known limits and now Obama has exceeded what Bush even thought of…
Okay enough of the rambling and lets get to my title…
Choice for American President…
What choice? There is none at all. In fact I see no difference in the two men and I see no difference in the two parties…
It came to me after reading comments from America that Americans are so absorbed in the thought of, "Come November, we will change America for the better!" That they really think that they can vote a better America…
Okay! Then what are you going to do? You need to find a person to vote for that is not a member of the political establishment. No matter which loser you vote for in November and that includes Ron Paul, they are all politicians and hence, will always be politicians and hence, nothing will change in the short or long run…
Seriously, who will you vote for if you really want change? Who? Romney or Obama?
I said the same thing when it was McCain or Obama! Who do you vote for?
I remember when I said there is no difference between Obama and McCain! (I got lambasted by people!) I have been proven correct, Obama's track record proves it. Obama is just not as extrovert as McCain and does not talk out of both orifices at the same time as McCain does…
So to all those millions and millions and millions of people who say, "In November we will save America!
I am glad you want to save America, but I guess I have missed something that you all seem to know and I don't…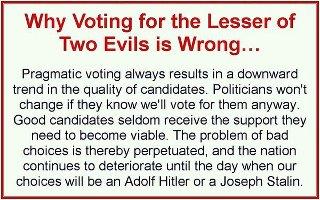 Who are you going to vote for, Obama or Romney?
I do not like either one and that has held true the last elections we had in 2008 and the last election before that! I do not believe that we can not have a better choice than these two…
Any candidate over the years who has had a lick of financial sense has been pushed aside and buried. Ron Paul is the only one I would have voted for, but even he is a politician and I do not trust politicians at all. Ross Parole years ago had it hit on the nail head and he was never given a chance by America. He knew how to stop all this downward slide and we ignored him. He got smart and walked away from the mess and threw his hands in the air. He was not a politician and he put the straight facts in front of your face. We chose to ignore what he said…
I am not sure the way to go about getting changes done, but I do know that we need to make big changes and soon. We are on a slippery slope to the bottom and the longer we allow these out of touch/self-centered politicians to run things the faster and steeper that slope gets…
Change was so important that Obama won on the phrase, "Hope and Change!"
But we need real hope and change, not just words and not another politician that is being bottle fed by corporations and banks. Not another hand picked politician that has only his wants and the wants of his bankroll at heart…
A thought came to me!! We demand separation of church and the state! I think that we should also demand the separation of corporations and state…
God had much more rights to be involved than Corporate Greed does in the running of our country…
Kyle Keeton
Windows to Russia…
PS: I had an interesting thought! People also like to say that the president is just a puppet! That he does not really call the shots and that others really run the country! Then why the hell are we even voting for a person who really does not run the country. I think saving the billions to elect a president is more important and feed the poor…