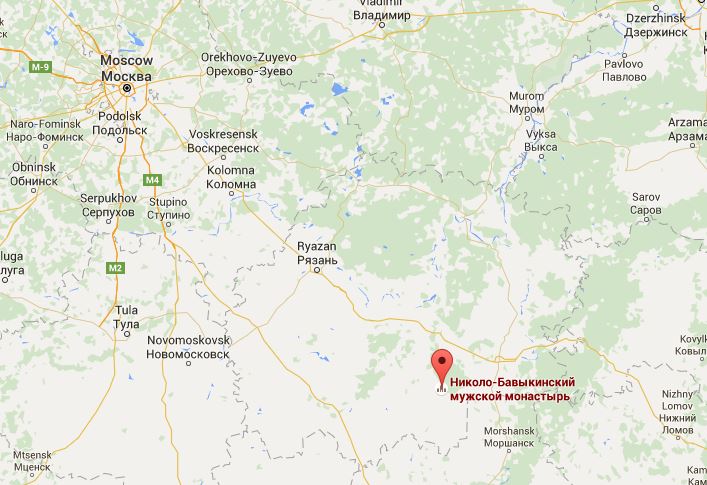 First I want to thank a few people for donations. One in particular was for a recipe that they used and loved. That made me feel good and in fact the money will go for buying food. I will most likely go in the next few days and stock up. Thank you very much for the donations and it is a very big help. Money is very tight, for I used it all putting in a garden. Now I can go buy food… 😉
Next I want to answer some hate mail!
Above is a link and image of where I live. Yes I am deep in Russia, but hey! The red tear drop is me….When you death threat me, take what you can get. Washington DC, decided to renew a few hate issues with me. They did not like a few posts that I just made. One was by John Stanton, yes they really hated that one and the other was my hero article, it stung more than a few DC characters and they swarmed with the death threats. Kinda sad really. Truth does hurt and I have proof all the time…
Therefore, I give all those who want to know where I live a good map to even the roads to find me. I get really tired of death threats and America should be seriously ashamed at even thinking they have the rights to present such threats as normal…
I will be weeding the garden most of the summer, so I will not bother to look up when I hear the missile coming…
Damn idiots in Washington, D.C….They came from a TSA computer station located on the server that this link resides https://www.tsa.gov/ and it was used by someone located out of DC and another(s) link were these…
All came from guard shacks located in DC and other parts of the country. I realize that it is a network and is being used to toss cyber attacks out if someone pisses them off. Nothing new to me!
Once again, it is a sad state of affairs when I get attacked for no reason. I guess they do not want Windows to Russia to garner the audience that it use to have years ago. I am happy with thousands of readers a day, but at one time, before the cyber attacks, that lasted for years. WtR was running 20,000 to 30,000 unique visits a day and growing. Too much work back then and I have life to live…
Well at least life to live that I want to live, the way I want to, but some want me dead. Very sad and they express such hate vehemently. Maybe it is just threats, but I take life threats seriously and the idea of ever going back across the US borders is not one I would consider good for my health at this point…
Oh this has all been reported to the proper authorities in America and I was told literally, "Who Cares!"
WtR