Sorry, but does anything happening in the USA, surprise anyone? Really? It has been a longtime coming….and it is not here yet, but I see a freight train with no brakes a coming around the corner…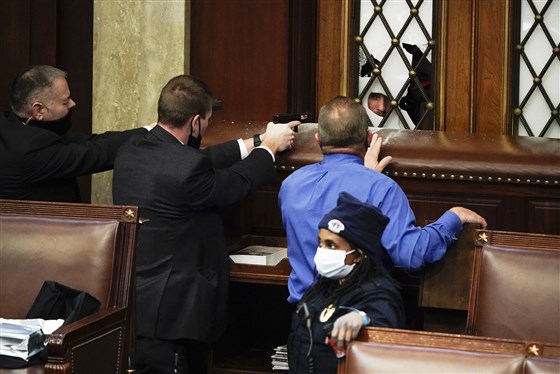 USA peasants are about to find out that the USA they idealized that they lived in was once, has been pulled out from below their asses many years ago. The steal against society definitely started and commenced in 1913, when Congress exceeded manipulate of the Forex over to a big international banking conglomerate. It persevered in 1917, when Americans had been pressured to battle on behalf of the empire that their ancestors actually fought against for its freedom. It all persevered in 1949, when Truman set up the National Security State and the CIA kind of under table entities that function backyard of the Constitution. It has been all downhill from there to now — JFK assassination, false-flag terrors, guide for terrorists, limitless war, crushing debt, years and years of election fraud and on and on and on…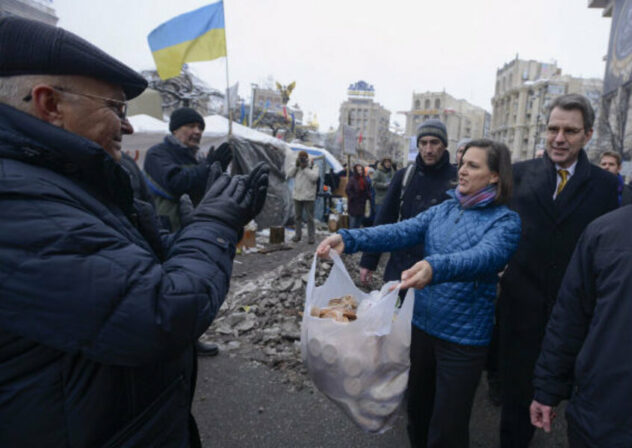 I volunteer Nuland Noodles to do it…
I suggest that we express this the same as we (USA) does to other countries everyday: "No Fly Zone over the US now! Iranian and Venezuelan air forces will do whatever it takes to enforce democratic values! The Washington regime cannot keep defying the international community."
Hmm, Get your cookies peasants!
WtR
By the way: very important tidbits…
WASHINGTON, January 7. The US Democratic Party gained a majority of seats in the Senate after Democrat Jon Ossoff won the runoff elections in the State of Georgia defeating Republican David Perdue.
WASHINGTON, January 6. Protesters stormed into the building of the US Congress on Wednesday, both chambers of which discussed objections to the recent vote in Arizona after suspending joint meeting to approve the results of the presidential election, according to Senator James Lankford.
WASHINGTON, January 7. The US Department of State ordered its diplomats overseas to suspend all posts on social media in the wake of protests in Washington DC and attack of protesters on the US Congress building, CNN reported citing diplomatic sources.
WASHINGTON, January 7. Bitcoin grew by 0.57% and in its peak reached $37,168.
WASHINGTON, January 7. A woman, who was shot in the US Congress building as protesters supporting current President Donald Trump stormed the US Capitol, has died, NBC News reported citing its sources.
WASHINGTON, January 6. Authorities in Washington D.C. on Wednesday imposed a curfew in light of the protests and unrest in the city center, according to the city Mayor Muriel Bowser.
From Caracas to Washington:

Venezuela expresses its concern over the acts of violence that are taking place in the city of Washington, USA; it condemns the political polarisation and hopes that people in the USA can open a new path toward stability and social justice. https://t.co/d9EQFC2Sb4

— Pablo Navarrete #freeassange (@pablonav1) January 6, 2021
So this is where we are: Venezuela which in the last two years has been hit with multiple USA induced failed coup attempts against the Nicolás Maduro elected government is now expressing that the United States gets it act together and bring "stability" to its own serious domestic unrest…
Chickens are coming Home!
WASHINGTON, January 7. /TASS/. The current US President Donald Trump announced that he will transfer power on January 20, although he does not agree with the results of the country's elections, which were officially approved by Congress on Thursday. The text of Trump's statement was posted on his Twitter page by White House Deputy Chief of Staff for Communications and Director of Social Media Dan Scavino.
Source: Trump says he would transfer power, despite disagreeing with te election results – World – TASS
TASS, January 7. Former President of the United States Barack Obama has accused current President Donald Trump of inciting violent protests in Washington DC on Wednesday.
Source: Former US President Obama accuses Donald Trump of inciting unrest in Washington DC – World – TASS
After violent supporters of Donald Trump stormed the Capitol on Wednesday during certification of Electoral College votes by Congress to confirm President-elect Joe Biden's win in the presidential election, House Judiciary Committee Democrats urged Vice President Mike Pence to invoke the 25th Amendment to remove the sitting president from office.
Source: As Calls for Trump's Ouster From Office Grow, How and When Can the 25th Amendment be Triggered? – Sputnik International
CAIRO (Sputnik) – An Iraqi court authorised to investigate the killing of Shia militia group deputy commander Abu Mahdi al-Muhandis in January 2020 has issued an arrest warrant for US President Donald Trump, the press service of Iraq's Supreme Judicial Council said on Thursday. "The judge in Al-Rasafa court [Baghdad's district], authorized to investigate the killing of the militia group deputy commander … has decided to issue an arrest warrant for US President Donald Trump based on Article 406 of the I
Source: Iraqi Court Issues Arrest Warrant for Trump Over Killing of Shia Militia Group Commander – Sputnik International