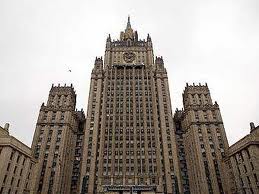 Moscow will suspend the adoption of Russian children by U.S. citizens until the Russian-U.S. adoption deal comes into force, Foreign Ministry said on Saturday.
The move comes after series of incidents involving the mistreatment of adopted Russian children in the United States.
"Regarding the incessant series of crimes in the United States against adopted Russian children, Russian Foreign Ministry rules that the adoption procedures for the U.S. citizens should be suspended until the Russian-U.S. adoption deal, signed on July 13, 2011, comes into force," the ministry said in a statement.
Russia and the United States signed a bilateral adoption agreement in July which states several important points, including psychological testing of the adoptive parents as well as obliges adoptive parents to work with only accredited adoption agencies.
According to the Ministry, the U.S. district court in Pennsylvania issued "an unreasonably mild sentence on February 3 to Theresa McNulty who brutally abused her Russian adoptee, a 6-year-old Dasha."
McNulty, who first attracted police's attention in 2009 when the local hospital's staff reported about a 3-year-old child, suffering severe injuries across her body, was sentenced to 23 months in jail with a possibility to be freed on parole in eight-month time.
"It is the new case of violence against a Russian child in the United States, about which the Department of State informed us only three years after the crime had been committed," the Ministry said, adding that this situation posed serious concerns about the U.S. authorities' capability to protect the rights of Russian adopted children."
Russia is one of the largest sources of foreign adoptions for U.S. families. The latest official figures show that about 60,000 children born in Russia have been adopted by families in the United States since the adoptions started more than 15 years ago. As of January, 2011, 17 Russian children adopted by U.S. parents have died as a result of child abuse.
The Foreign Ministry also pledged to toughen requirements for other foreign adoptive families.
Hmmm!
Windows to Russia!