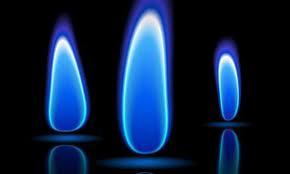 Hungary leaves Nabucco:
Hungarian Prime Minister Victor Orban has said that his country is leaving the Nabucco gas pipeline project. Experts say this decision poses a threat to the entire project. Hungary's action is based on a conflict between the country's leaders and the European Union officials.
Hungary's state run MOL Company possessed 16 percent of the Nabucco consortium. This pipe line is expected to link Azerbaijan and Tajikistan with Austria and Germany so as to transport gas to Europe bypassing Russia. The construction of the pipeline was expected to start in 2011. But ultimately, this was postponed indefinitely. Now, Hungary is going to block the project financing and is refusing to lay the pipeline through its territory. Earlier, Hungary called into question whether to be involved in the project. The final cost has not been determined yet, and it's not surprising that the EU countries have started reject it against the background of the crisis, says director of the Energy Development Fund, Sergei Pikin.
"The Nabucco project is very far from final implementation. Secondly, Europe is burdened by debts, and as a result the Eastern European countries will be suffered, In view of this, I believe Hungary is really assessing its capability of taking part in the project and trying to concentrate on more important current issues," Sergei Pikin said.
At the same time this move has a political motivation. Owing to this fact Hungary will not return to the project which is being implemented by the EU, says director of Institute of Sociology in Budapest Pal Tamas.
"The Hungarian Prime Minister is at odds with the EU. At present, a dispute is going on over the country's debt, general political order and the assessment of political reforms. Practically, the European Union has formally started legal proceedings against Hungary. I believe Hungary has violated several points of key agreements. This dispute between the EU and the Hungarian government has been waging for several months. In view of this I believe that the move is a part of a "Cold War" game waged by Hungary," Pal Tamas said.
It's not excluded that the shareholders of the Nabucco project will try to find somebody to replace Hungary. Truly, this is no easy task and will hardly be resolved in the near future. However, Europe will not be left without gas or a gas pipeline. The second branch of the Nord Stream gas pipeline that links Russia and Germany will be launched in the autumn. The South Stream pipeline with which Nabucco planned to compete will be launched in December 2015. Its will supply gas to Europe under the Black Sea and through the Balkans bypassing Ukraine. According to rumors, Hungary might join the South Stream pipeline.
Windows to Russia!