November 4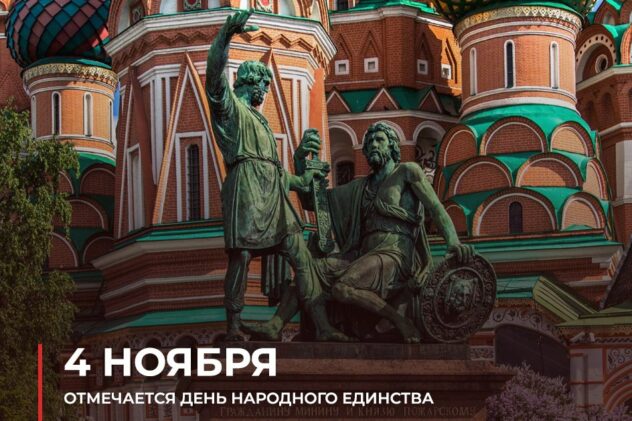 #ThisDay is National Unity Day
◽️ The Day of Military Glory of the Russian Federation, established by the Federal Law of December 29, 2004.
◽️ National Unity Day was established in memory of the events of 1612, when the people's militia led by the village headman Kuzma Minin and Prince Dmitry Pozharsky liberated Moscow from the Polish interventionists.
◽️ The great historical victory won surrounded the heroes of the "battle for Moscow" with an aura of eternal glory for the liberators of Moscow from the Poles in the fierce time of the Time of Troubles. Since those years, Prince Dmitry Pozharsky and the Nizhny Novgorod townsman Kuzma Minin have become for Russia a symbol of selfless service to the Fatherland, its national heroes.
WtR