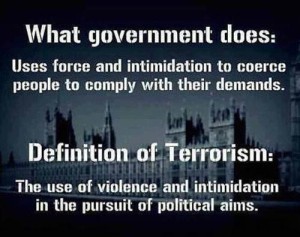 Why is it that we have to try to bully and scare countries like North Korea? Why is it? Why do we have to have war games of a huge magnitude on the border of South Korea and North Korea? Why is it? Why do we have to float our warships right up to the maritime borders of North Korea and have war games? Why is it? Why do we constantly instigate issues between North and South Korea? Why is it?
The answer is not what you desire to hear. The answer is that only a paranoid, scared and sick country would try to intimidate a country like North Korea…
I do not see Russia doing it. I do not see Brazil doing it. I do not see China doing it. I do not see India doing it. I do not see Canada doing it. I do not see Iceland doing it. I do not see anyone but America doing it on a regular basis and for that matter we do the same thing all over the world to many other countries…
Who are we trying to impress? Are we scared? Do we fear North Korea that much?
I will tell you what I think and it is the same issue that is internally in America…
The American government has learned to rule by intimidation. This intimidation is being used right now internally within the country we call the U.S.A. and they learned how to do it after intimidating small countries all over the world. The techniques that have been developed outside the country are being used inside the country as you read this…
The American government is scared of you, them, us and everyone…
All they (U.S.) has left it seems is intimidating, blackjacking, Bogart-in, browbeating, bulldozing, bullying, bully-ragging, cowing, hectoring, maul-mauling, strong-arming, picking on, blustering, trash-talking; frighting, alarming, horrifying, scaring, shocking, spooking, startling, terrifying; menacing, terrorizing, threatening; badgering, harassing, hounding, bludgeoning, coercing, compelling, constraining, dragooning, forcing, making, obliging, press, pressuring, pushing around; demoralizing, psyching (out), unmanning, unnerving, discomposing, disconcerting, disquieting, distressing, disturbing, perturbing, upsetting and being plain ignorant to round it all out…
Oh lets not forget that the U.S. also bribes, corrupts and tosses money around to get their way…
Does anyone with any intelligence really think that North Korea is a threat to anyone on the planet?
Are we that scared of the little people?
Looks like we are…
Post by Kyle Keeton
Windows to Russia…