While it is obvious that the Western Empire of the USA is trying to get Snowden's money from his book and speeches. As a discredit slight of hand at Snowden. For Snowden bodily is out of reach for them. Snowden has at least woke up and put in some relationship to reality and will not give up all his money…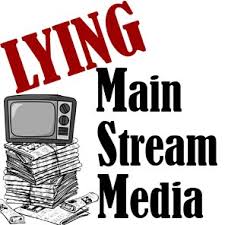 Thus, we now see that MSM bold faced lied and we all know that MSM is just following orders of its master the USA…
Edward Snowden has accused CNN of twisting facts by claiming that he was willing to forfeit book proceeds in favor of the US government. He even offered a "better" headline for the contested piece.Citing US court documents, CNN reported that Snowden "agreed" to forfeit more than $5 million he had allegedly earned from his book and speaking fees to the US government. The whistleblower reacted by saying that the news outlet has "badly misreported this.""A) This is not a settlement; I didn't agree to it. B) The judgement from this censorship case is not enforceable while I am in exile, but I've never had that much money anyway," Snowden wrote on Twitter.He suggested a "better" headline – "US could gain up to $5m by pardoning Edward Snowden" – instead of CNN's "Edward Snowden agrees to give up more than $5 million from book and speeches."
Source: 'CNN badly misreported this': Edward Snowden debunks news story reporting he 'agreed' to give money from his book to US government — RT World News
Snowden Tweeted:
CNN badly misreported this.

A) This is not a settlement; I didn't agree to it.

B) The judgement from this censorship case is not enforceable while I am in exile, but I've never had that much money anyway.

Better headline: "US could gain up to $5m by pardoning Edward Snowden." https://t.co/8jp6IZnOKC

— Edward Snowden (@Snowden) September 22, 2020

But still Snowden, why use a western publisher? Yes Snowden, they know the proceeds of your book, because you published it in their system and their jurisdiction! Yes Snowden, your body is out of reach, yet never under estimate the financial and propaganda reach of the USA…
Yet, again the US officially posts their desires of grandeur for all who want to see the lies:
United States Obtains Final Judgment and Permanent Injunction Against Edward Snowden:

On Sept. 29, 2020, the U.S. District Court for the Eastern District of Virginia entered a final judgment and permanent injunction against Edward Snowden, a former employee of the Central Intelligence Agency (CIA) and contractor for the National Security Agency (NSA). In September 2019, the United States filed a lawsuit against Snowden, who published a book entitled Permanent Record in violation of the non-disclosure agreements he signed with both CIA and NSA. The lawsuit alleged that Snowden published his book without submitting it to the agencies for pre-publication review, in violation of his express obligations under the agreements he signed. Additionally, the lawsuit alleges that Snowden has given public speeches on intelligence-related matters, also in violation of his non-disclosure agreements. The United States' lawsuit did not seek to stop or restrict the publication or distribution of Permanent Record. Rather, under well-established Supreme Court precedent, Snepp v. United States, the government sought to recover all proceeds earned by Snowden because of his failure to submit his publication for pre-publication review in violation of his alleged contractual and fiduciary obligations. In December 2019, the U.S. District Court for the Eastern District of Virginia, found in favor of the United States in the suit against Snowden on the issue of liability and held that Snowden breached his contractual and fiduciary obligations to the CIA and NSA by publishing Permanent Record and giving prepared remarks within the scope of his pre-publication review obligations, but reserved judgment on the scope of these violations or the remedies due to the government. On Tuesday, the court entered judgment in the government's favor in an amount exceeding $5.2 million and imposed a constructive trust for the benefit of the United States over those sums and any further monies, royalties, or other financial advantages derived by Snowden from Permanent Record and 56 specific speeches. "Edward Snowden violated his legal obligations to the United States, and therefore, his unlawful financial gains must be relinquished to the government," said Deputy Attorney General Jeffrey A. Rosen. "As this case demonstrates, the Department of Justice will not overlook the wrongful actions of those who seek to betray the trust reposed in them and to personally profit from their access to classified national security information." "Intelligence information should protect our nation, not provide personal profit," said G. Zachary Terwilliger, U.S. Attorney for the Eastern District of Virginia. "This judgment will ensure that Edward Snowden receives no monetary benefits from breaching the trust placed in him." "We will pursue those who take advantage of sensitive positions in government to profit from the classified information learned during their government service," said Jeffrey Bossert Clark, Acting Assistant Attorney General of the Civil Division. This lawsuit is separate from the criminal charges brought against Snowden for his alleged disclosures of classified information. This lawsuit is a civil action, and based solely on Snowden's failure to comply with the clear pre-publication review obligations included in his signed non-disclosure agreements. This matter is being handled by the U.S. Attorney's Office for the Eastern District of Virginia and the Department of Justice's Civil Division. Component(s): Civil Division Office of the Deputy Attorney General USAO – Virginia, EasternPress Release Number: 20-1, 039Updated October 1, 2020
Source: United States Obtains Final Judgment and Permanent Injunction Against Edward Snowden | OPA | Department of Justice
I suspect that the US will get what funds Snowden has not squirreled away on Russian soil!
Which in itself is a very wrong move by the USA…
I still have very little sympathy for Snowden and his plight and by either sheer luck of vast proportions and or planned proportions….Snowden has been safe and sound in Russia…
That brings up the simple fact of what if Russia did not allow Snowden under her wings of protection? We all know that answer and all we have to do is watch what is happening to Assange…
As I said, "Book of Controversy"!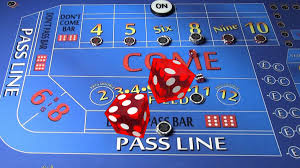 Now I will say to Snowden, "Russia has been very good to you and it is time to shut up and live your life within Russia. It is time to stop trying to grab your extra moments of fame and fade into the background. You have more than enough money to live like a king in Russia and seriously, Russia is much more free than the USA anyway….I know that is true Snowden, I have lived in Russia since 2006….way before you decided to play your games and bring Russia into them!"
Right or wrong in my and or anyone's eyes. Snowden has won the roll of dice at the Craps Table and he needs to settle down and enjoy life, as only Russia can allow him to enjoy…
Russia is simply a wonderful free country to live in and I know!
WtR