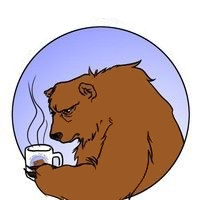 I am a tidbit grouchy this morning in the Tiny Russian Village:
Sammy the Volga has decided to show that she has a Clutch Throw Out Bearing going out. I suspected something a few weeks ago and after the last few days of testing and exploring what the chirping noise is when I engage the clutch, the throw out bearing is saying goodbye. Not a u-joint that I can replace, but something that I cannot do myself laying on the ground with no room to do it….and it will never make it to Moscow…
So now, I have to ease to the Big Village and go at a time that I do not like to go and get prices to replace the whole clutch. This is not something that you half-ass and do. When one part goes, replace the whole shebang…
So now, I have to adjust the budget, gather the prices, find a place (Svetochka helps at these times.) to do the job and be very patient. This is where the term (завтра) zavtra (tomorrow) comes into effect at its finest…
Cost will be okay for Volga parts are cheap. Finding someone to do it is a tidbit harder and it is okay also. Therefore, the issue is what damn tomorrow will I be able to get the job done and then how many tomorrows after they start will it take to be done?
It becomes a, call back in two days, we will have the pieces you need tomorrow, tomorrow and okay tomorrow, "Who will drive me back to the Tiny Russian Village?", "Is vodka really an important part of putting in a clutch?", then you know life is getting frustrating when you hear, "blizhaysheye budushcheye (ближайшее будущее)", in the near future – tomorrow…
I like to say, "God smiled when he made Russians, for the word patience and tomorrow tomorrow tomorrow are one and the same!"
It is all good and makes me a stronger person… (?)
Tomorrow!
Tomorrow!
I love ya
Tomorrow!

You're only
A day
A way!
That calls for another cup of coffee and I think I will dig a few more post holes for the fences?
WtR