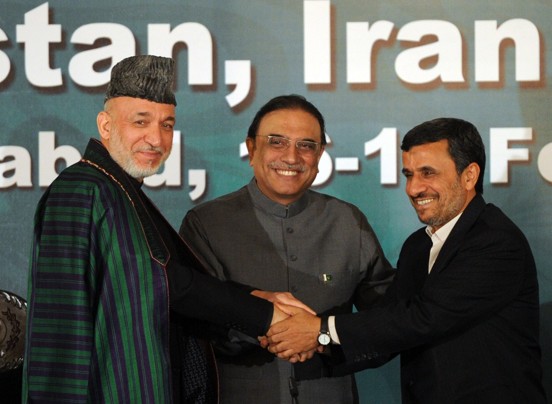 Hamid Karzai, Afghanistan's leader, Pakistani president, Asif Ali Zardari and Iran's president, Mahmoud Ahmadinejad had a pow wow today and a lot came out of it. What a way to end the week for Iran after they have been assaulted left and right by Israel, France, Britain and America…
After seeing the trash talk by the controlled American press, it is obvious that America is worried…
Could there be some countries starting to tell America to back off. Could we be seeing the division widen, between the West and East? Could the world be getting tired of being bullied?
The Western media articles are acting a hoot over this… 🙂
They are seriously upset and spinning the yarn…
Kyle Keeton
Windows to Russia!