Well the story of my life always happens and Sveta says that it is a good thing, because it has not rained for two months in the village and by us coming down here it has rained for two days and looks like it will rain two more days…
So we are listening to the rain hit the roof and leaves of the trees, as the plants all sigh in relief as the water drizzles into the ground. How about a couple of pictures that we took?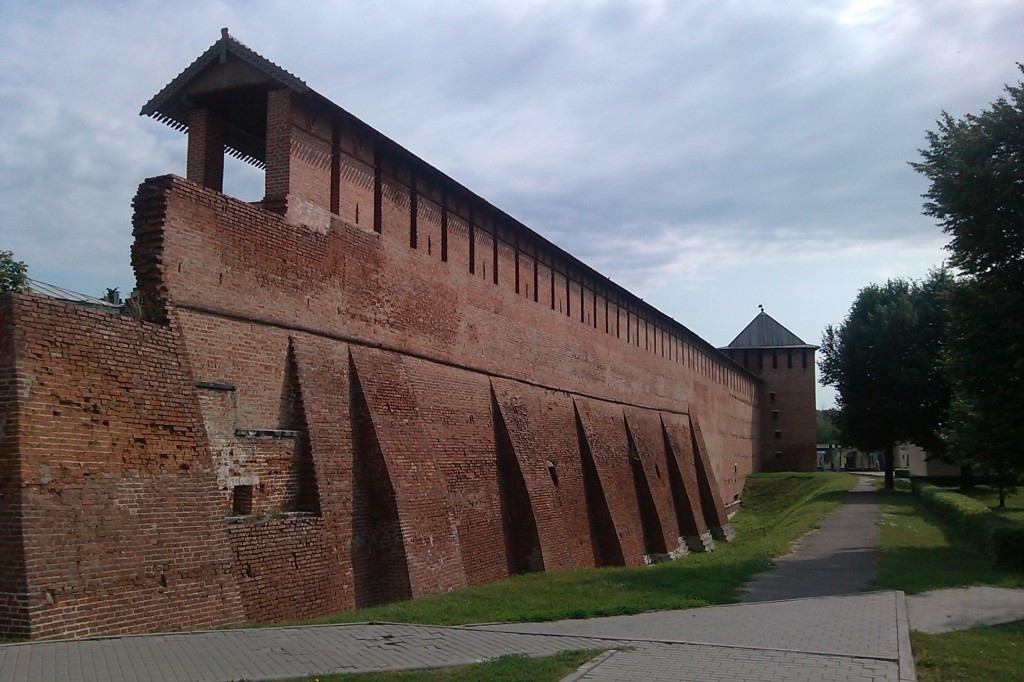 The photo above is the Kremlin that we saw in the beautiful city called Kolomna! The Kremlin is only about 1/10 still there and while the Monastery is still functioning, the original walls are gone and it is a huge tourist attraction. I saw bus after bus from Germany pulling into the complex and have lots of pictures of the tourist side of things. But Sveta and I wandered all over and found we liked the city side of the place better. It is very impressive and the Kremlin in original state looks to me like it was much more massive and encompassed a lot more area than the Moscow Kremlin…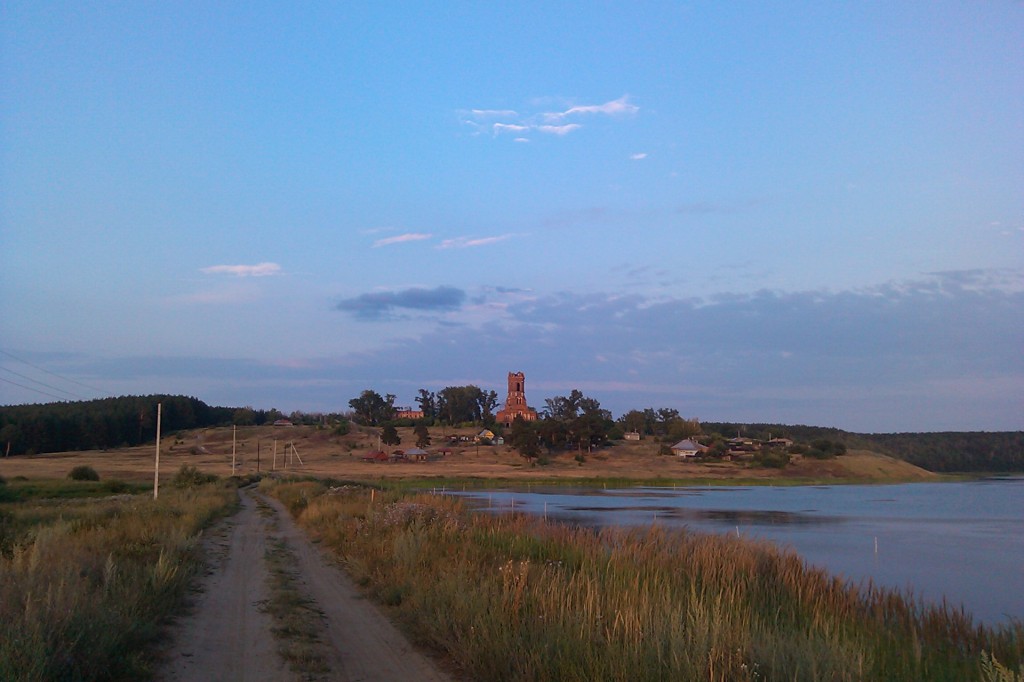 The photo about is s brand new picture of our village. I find that it is one of the most beautiful places in the world and nothing matches the incredible beauty of this village located above a lake. It is beyond words for me to describe, but the photo does it justice and the photo says all…
The picture above is from last night after the first day of rain stopped and the sky cleared, Sveta and I took a walk to the river. As I turned around I saw the perfect shot…
Have a nice day and I will be back again to tell everyone what we are up too in the beautiful Russian village…
Kyle and Sveta
Windows to Russia!