Redneck Truck…
I knew there had to be a redneck somewhere in Russia. Russia has a bunch of wannabe rednecks, but to be an official redneck, certain items have to be used and driven in…
This means that you have to import an official redneck truck from America. Russians trucks are very badass, but redneck they are not… 😉
I had one just like it, except I would never live with the lime green, well unless I had to…
Russian Life…
Lets look at some images that Svetochka has taken…
---
Americans lost yesterday…
I walked Svetochka to the train station. It was early morning and it was the first time for a week since I was able to even do such a walk. I have just been very sick and was collapsed in bed. All good…
As I walked home…
I spied two black gals and tried to change direction, but they spied me and decided that I was a kindly soul and would help them, yet in reality, my desire to help anyone was at a low point of priorities for me right then…
Now understand that these gals stood out like a sore thumb in our area of town (Actually they stand out like two sore thumbs in 99% of Russia!) To boot, they were obviously, (to me,) from America. Not Britain and or Africa direct, but America…
They had a piece of paper with words written on it in Russian and they were trying to express what they needed to me as they asked for directions. I kinda studied their faces and they looked at me expectantly for help, but knowing that they have been going in circles and are lost, they had a downtrodden look about them…
And they also had that, "Deer in the headlights look…" in their eyes…
Here stood in front of me an interesting situation for me. Do I be a Good Bear or do I be a Bad Bear?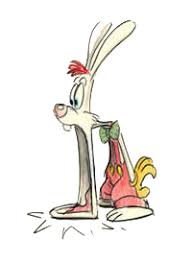 So I stayed neutral and just said, "What are you two doing here?" as I waved my arms around, showing that we were in the middle of a pure white, honky and cracker type group of humans. Hundreds of thousands to be exact and they were lost in the middle of it….but to be honest, they are safer right here than they are back home in, as I found out, Chicago, Illinois, USA…
After we picked up their lower jaws off the ground…
I said as I pointed at myself, "Amerikanski" and they said in unison, "Huh?"
I guess we don't use that word in the USA?
I told them how to find the bus station, for a Russian had sent them to the train station and they had simply asked for the station and everyone knows that the station is that way! 😉
Want to know something?
I never did find out, "What are you two doing here?"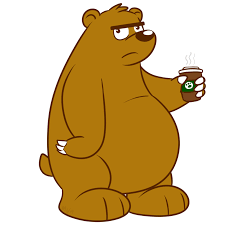 I just hope they stay safe, they seemed like nice girls and to be honest with you, more Americans need to get out in the world and see, "What the Hell is going on!" For that I am proud of them….getting lost in a city of 15,000,000 people and at the outskirts of that city, I worry a bit, but not much. Russia is safe…
Oh and treat people how you would hope to be treated if you were having issues, always, even if you are a grouchy bear…
---
Svetochka and I have to now reschedule our trip to the Tiny Russian Village. It was a good thing that Sveta had taken vacation, because I was very sick and needed help. I was that sick and when I literally cannot post, I am more than sick…
---
Therefore as I get stronger and back in the swing of things, I will start post more again…
WtR