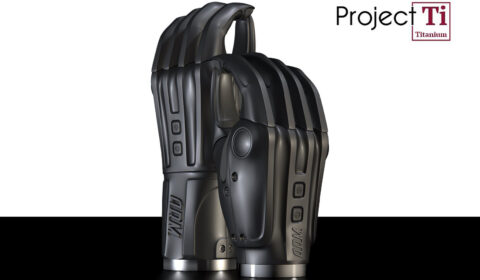 In 2021, Technodinamika Holding of Rostec State Corporation will begin mass production of bionic hand prostheses under the A.R.M. brand, made entirely of domestic components. The artificial hand made of metal and polyurethane reproduces the basic movements of the human hand, resists dust and moisture and works for up to three days without recharging.

The artificial hand is controlled by muscle activity sensors attached to the human hand and transmit a signal to the control board, which drives the motors in the joints. The wrist and fingers are made of metal, which provides high strength – the bionic hand can lift objects weighing up to 10 kg. The hand is covered with wear-resistant polyurethane, and the finger pads are made of a special non-slip material for holding small objects. Thanks to dust and moisture protection, the prosthesis does not require additional expenses for a replaceable cosmetic glove.

The artificial hand opens up to 10 cm thus making it possible to confidently hold large objects. The prosthesis is equipped with a 180-degree mechanical wrist rotation. The device has a high-capacity battery (2040 mAh), from which the prosthesis can work without recharging for up to three days. The light indicator warns about the need to connect the product to a charger. For the convenience of users, an LED lamp is mounted in the prosthesis. The prosthesis is easy to maintain – each of the fingers can be replaced if necessary.

The model was named A.R.M. Project Titanium, which stands for Affordable Reliable Modern.
Source: Rostec Launching Bionic Prosthetic Hands in 2021
Wow, cool butter beans…
WtR