Well I just get back from being in the Tiny Russian Village and was looking forward to that hot shower. You know? Water comes out of the tub shower head and you get to scald all the months of TRV dirt off your body!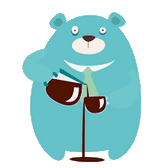 But I must have upset the hot water gods….we do not have hot water and I will grumble and mumble about taking a cold shower. I could have and did take cold showers in the Tiny Russian Village. In fact, if it rained, I went out and showered that way. Kinda hard to run out here in Moscow and shower in the rain, with 20 zillion people all over the place…
But hey, look at the bright side of things. I have running cold water and do not have to pour cold water over my head from a bucket, or jump in the river and or fall in the lake, just to get clean. I can stand in modern day Moscow and take a cold shower… 😉
It should be back on in the next few days?
WtR
PS: Just have another cup of coffee and all will be fine…