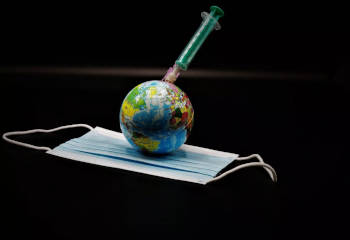 Russia has registered the world's first coronavirus vaccine for animals, the agricultural watchdog Rosselkhoznadzor announced on Wednesday. The new vaccine, named Carnivac-Cov, was developed by the Federal Centre for Animal Health, and showed no side effects during preliminary trials. "Dogs, cats, arctic foxes, mink, foxes, and other animals were involved in the clinical trials of Carnivac-Cov, which started in October of last year. The results of the tests allow us to conclude that the vaccine is harmless for the animals and has high immunogenic activity, with coronavirus antibodies developing in 100% of cases", deputy head of the watchdog, Konstantin Savenkov said.
Source: Russia Registers World's First COVID-19 Vaccine for Animals, Agricultural Watchdog Says – Sputnik International
Now here is how I see this: Russians will very likely get all their animals vaccinated! They will not get the vaccine themselves….but their doggies and kitties will get a vaccine!
Gotta love Russians….I do!
May the force be with us all!
WtR