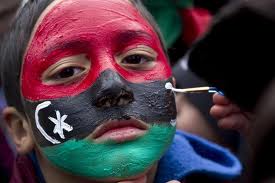 SANYA (Hainan province, China), April 14 (Itar-Tass) — Russia is strongly concerned over an abused mandate under the UN Security Council resolution on Libya, Russian President Dmitry Medvedev told reporters here on Thursday.
Commenting on the current situation in Libya the president noted that "the UN Security Council resolution should be fulfilled in compliance with its letter and spirit and should not be misinterpreted." "The NATO forces engaged in the operation," he recalled.
"The resolution is normal, but the resolution should be fulfilled, not seeking to abuse its mandate," Medvedev noted.
"We have serious questions to the UN leadership," he pointed out. "The situation in Libya and Cote d'Ivoire showed that a dangerous tendency is taking shape," the Russian president underlined.
Windows to Russia!