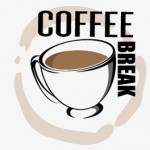 In the news:  Russia sees trash talk being made in the US and the EU concerning the ongoing trial of jailed oil tycoon Mikhail Khodorkovsky and his business partner Platon Lebedev as substandard…
In connection with the statements voiced in Washington and a number of capitals in the European Union regarding the trial of M. Khodorkovsky and P. Lebedev, we would like to underline once again that this issue is under the jurisdiction of the court system of the Russian Federation. Attempts to put pressure on the court are unacceptable," the Ministry said on Tuesday.
Russia Says, "The Western World needs to Mind their own Business, both at Home and on the International Arena."
Other words: Get your own house in order. Before you can complain…
Other words: Look in the Mirror!
How is that reset?
Windows to Russia!